NEWS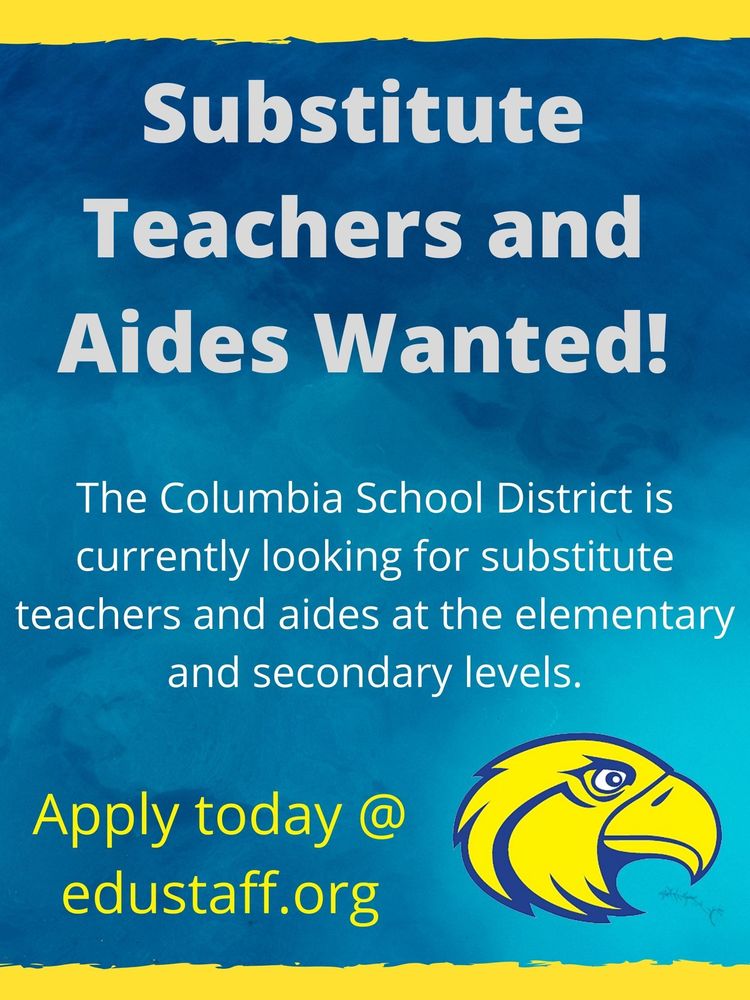 When Columbia School District receives notification that there has been a confirmed COVID-19 case, the district will update the COVID-19 dashboard. Cumulative case numbers include current case...
SEE ALL NEWS
LIVE FEED


Quote of the Day: 💙🦅💛Good Morning☀️ Choose wisely. view image
about 18 hours ago |
Pamela Campbell

Columbia Elementary School: One Vote, Two Votes, I Vote, You Vote. A book by Dr. Seuss. We are learning about the 2020 Presidential Election in the CES library this week. Our little eagles get to fill out their ballot and they get an I voted sticker and a book mark. view image
1 day ago |
Pamela Campbell

From the Food Bank: "Beauty where you Live" File: Tuesday (10/27/2020) morning 2 women were having coffee at Callaghan's. They were approached by another woman who handed them a $100 bill. They asked, "Why?" She answered: "My husband recently passed and I have extra money." The 2 women came into the food pantry and gave it to us. They said they were "paying it forward". All we can EVER do, is PAY-IT-FORWARD. Blessings...
1 day ago |
Pamela Campbell
SEE ALL POSTS
Events