NEWS
7 Big Benefits Of Exercising Outside This Winter ByAlena Hall 12/11/2014 08:23am EST | Updated December 7, 2017 Let's face it -- it's tough to find the...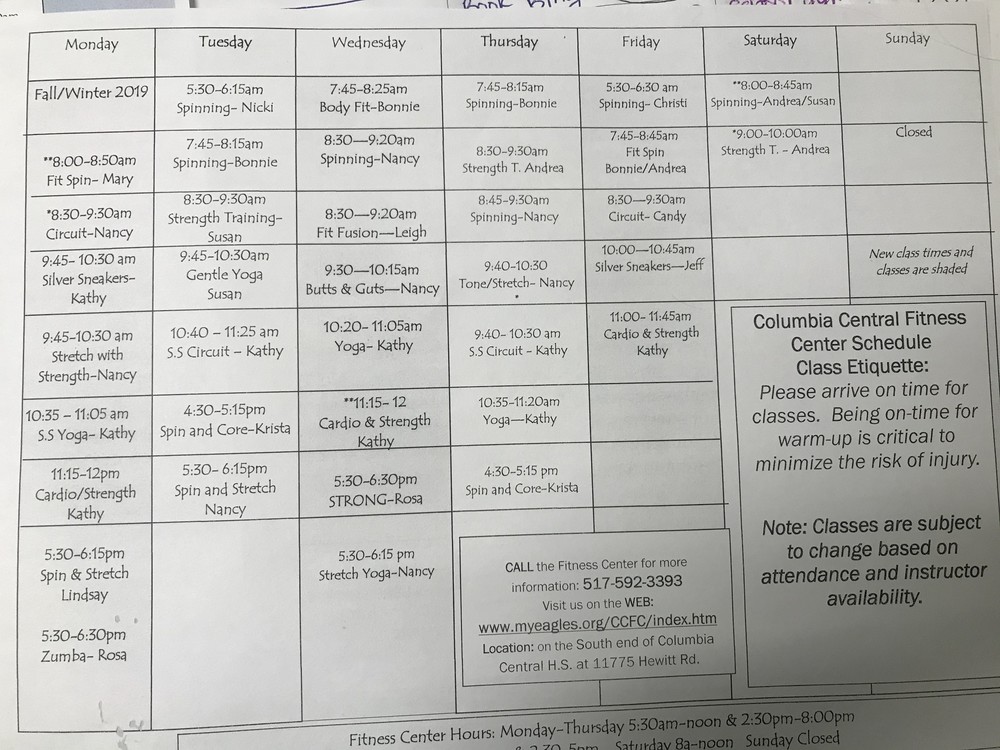 As the temperature continues to drop we are heating it up at the Fitness Center with our classes. Come in and join today!!!!
Maria Cook, Columbia Central Alumni, and a current Central Michigan University student, is launching the seventh annual toy drive this year! This toy drive is for Mott Children's Hospital and the...
SEE ALL NEWS
LIVE FEED
CLASS OF THE WEEK: Monday morning ( 8:30-9:30 am ) Circuit with Nancy. If you enjoy changing your routine up but yet still achieving an all body workout, this is the class for you.
about 24 hours ago |
Courtney Toteff
Congratulations to one of our very own CC Football athletes, AIDEN ADAMS on being selected to play in the Legacy Football game, that will air on FOX SPORTS DETROIT ON DEC. 1st. He was selected as one of the 1st sets of Wide Receivers to play. GREAT JOB, AIDEN!!!! Go Get them!!
1 day ago |
Courtney Toteff
More events: November 22rd Jackson Christmas parade starts at 6 pm November 29th Brooklyn parade and activities go from 4-8pm with the parade starting at 7 pm
2 days ago |
Courtney Toteff
The following are Community events that are taking place in and around Brooklyn. Book fair is going on until November 15th, at CES November 22 rd-24th- Emma the musical 7 pm on 22 rd, 7 pm on the 23rd and 2 pm on the 24th at CCHS.
2 days ago |
Courtney Toteff
SEE ALL POSTS
Events