NEWS
Happy Retirement to this amazing custodian, Mr. Bob Gallinati! You are loved and will be greatly missed by your Columbia School District family! 💙💛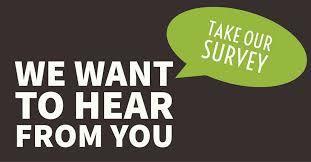 Please take a few minutes to complete and submit it. The results will assist us as we continue to plan for our students to return to school in August.https://forms.gle/1bj5yZe2yi58...
SEE ALL NEWS
LIVE FEED
Happy Retirement to this amazing custodian, Mr. Bob Gallinati! You are loved and will be greatly missed by your Columbia School District family! 💙💛 view image
12 days ago |
Trudy Wright
The CES playground is done! Thank you to our Columbia families and businesses who donated to make this project happen. Your generosity created a safe and happy place for our Little Eagles to play. 💙💛#ItsAGreatDayToBeALittleEagle view image
26 days ago |
Trudy Wright
Columbia Childcare is open! Childcare is available at Columbia Elementary School for children 3 years old through 5th grade. Childcare cost is $32 per day for 5 or more hours, $25 for 2-5 hours, and $12 for 1-2 hours per day. We offer a 25% sibling discount. For more information, please call 517-592-9753 or email Terri.McLaury@myeagles.org view image
about 1 month ago |
Trudy Wright
We are excited to see you this morning at CES and CUES! Stop by and say "HI!" grab your belongings and a lunch! Please drop off library books and baggy books, too. We will be here until 12 noon.
about 1 month ago |
Trudy Wright
SEE ALL POSTS
Events