Wednesday, August 25th is the first half day of school for CES & CUES students. Doors open at 7:45 a.m. School begins at 7:55 a.m. Dismissal is at 11:20 a.m. We can't wait to see you!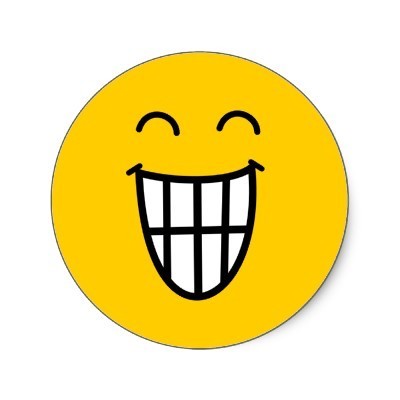 Enroll today!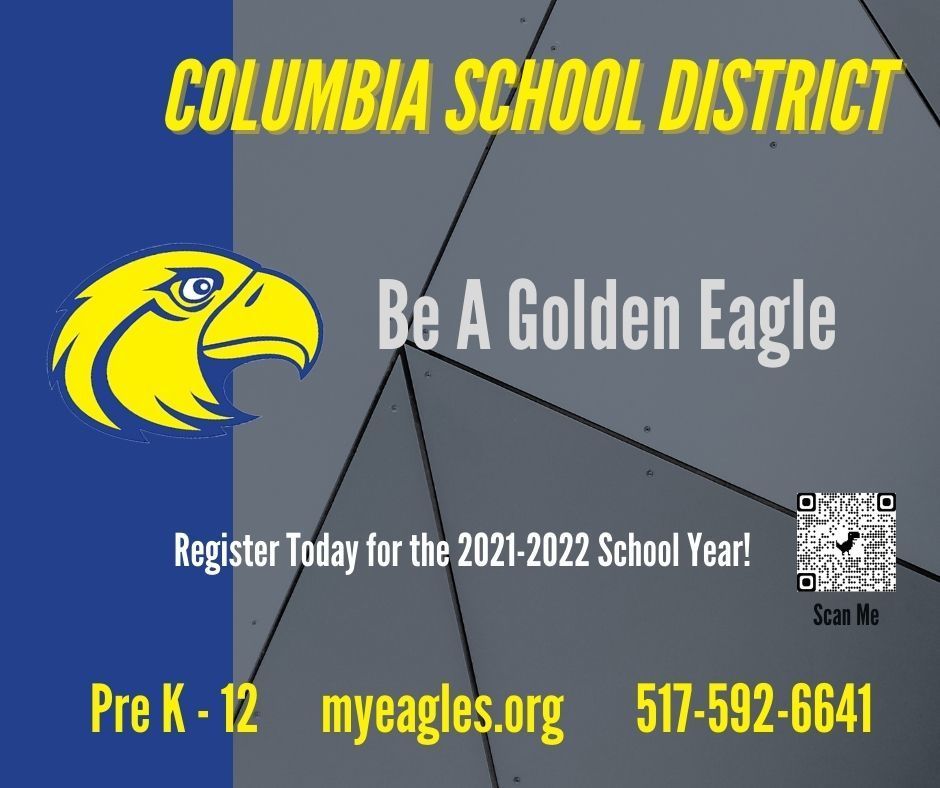 To enroll a new student for the 2021-2022 school year at Columbia School District, please click here:
https://registration.myeagles.org/apply/
Welcome to Columbia School District! We can't wait to meet our new families!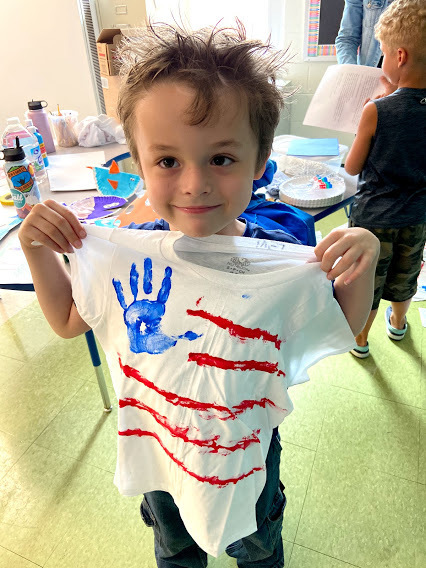 Do you like to plan ahead? CES & CUES OPEN HOUSE for Preschool-6th grade is Monday, August 23rd from 5:30-7:00 p.m. Our first half day of school is Wednesday, August 25th. The 2021-2022 Columbia School District calendar is below for your convenience. We miss our families and can't wait for a great upcoming school year!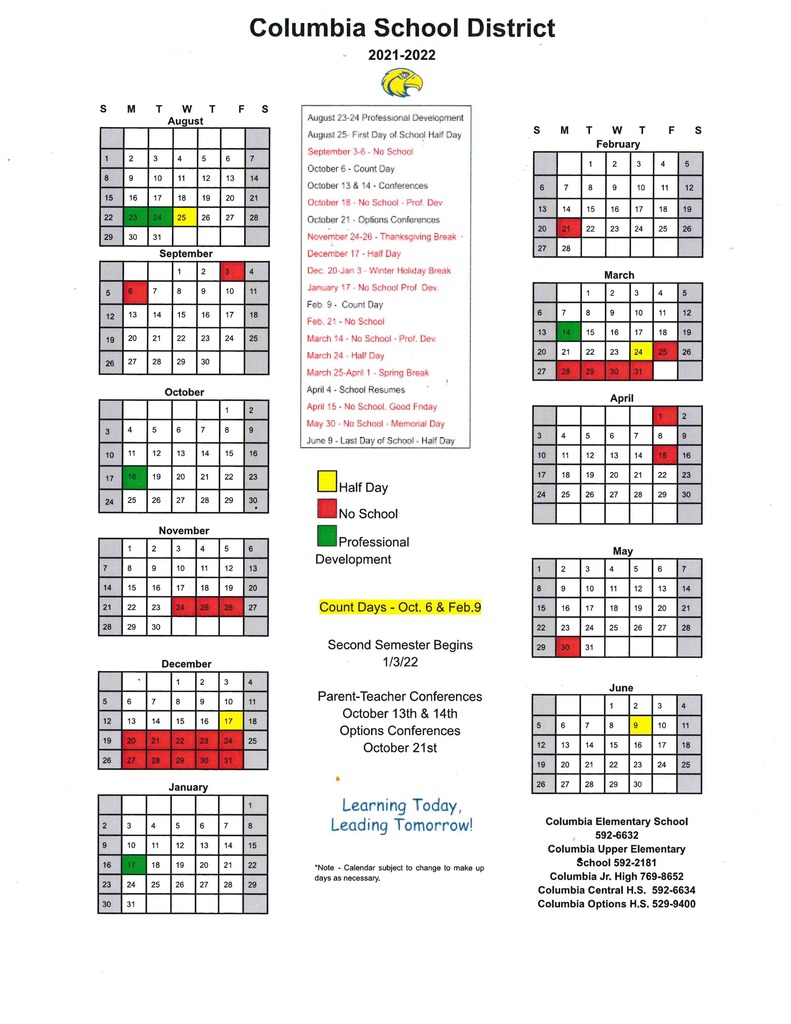 Wednesday, June 9th is our last half day of school. The dismissal window is from 11-11:20 a.m. Students need to return all chromebooks and chargers tomorrow. Please also return any library books, baggy books or classroom books you may have borrowed. Thank you so much for partnering with us this year. We love our Columbia families!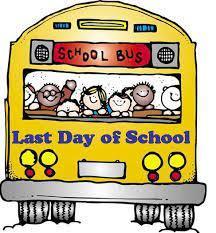 Please check your child's blue folder, REPORT CARDS came home today! You should also have received an iReady growth report. Great work this year, Little Eagles!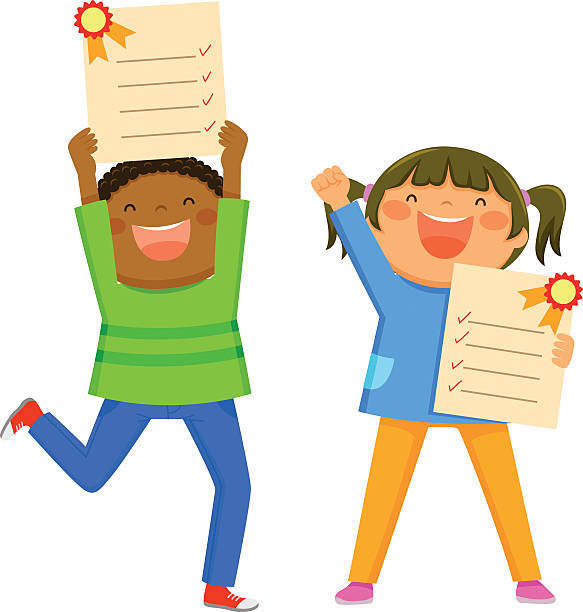 Join us tomorrow as we celebrate kindergarten graduation at 10 AM live on the Columbia School District Facebook page, K 105.3 Facebook page, and K105.3 YouTube channel. 💛🦅💙👏👏👨‍🎓👩‍🎓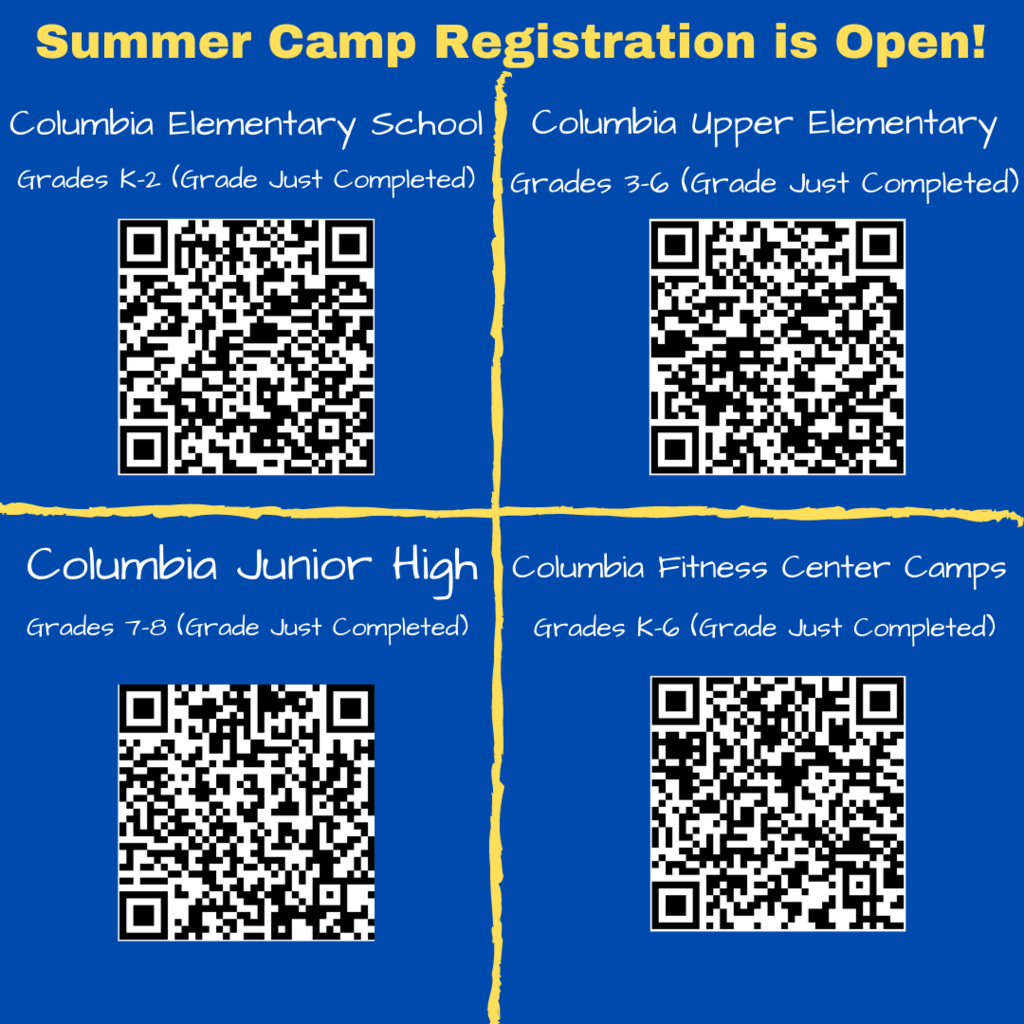 Parents, are you interested in having fun? Registration for the Kiwanis Corn Hole Tournament is Open!!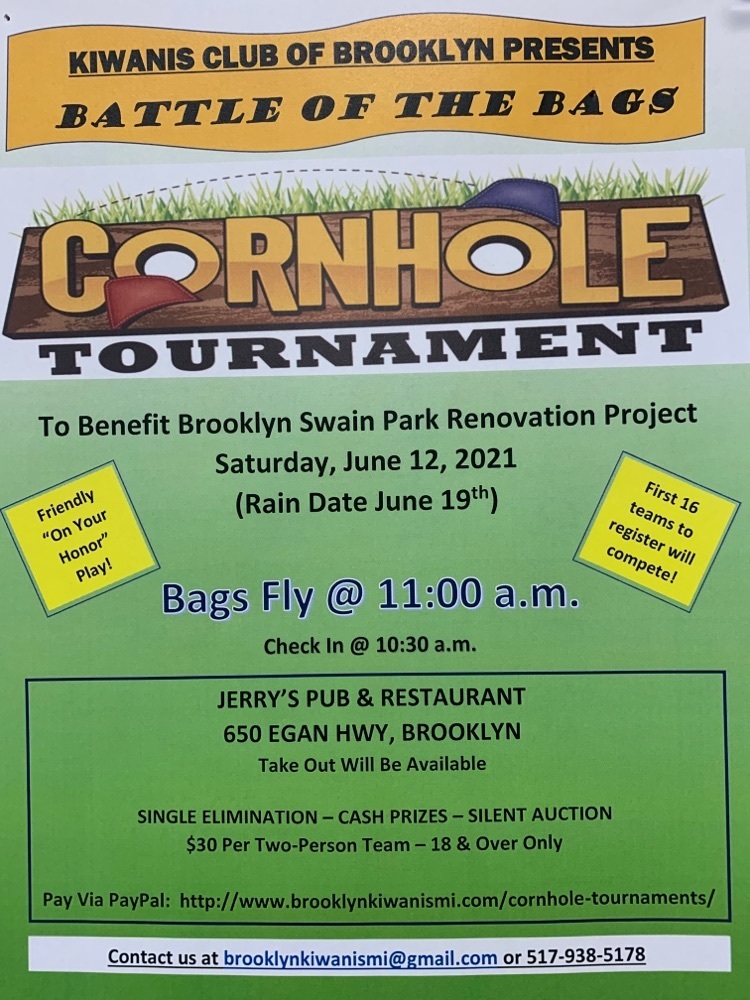 Bus 12 was backed into by a car downtown on Main Street. All students are fine there's a minimal damage to the bus. The children will be late coming home

Is your K-8th grader interested in exploring a foreign language, robotics, art? These opportunities are just a few of the many options that are offered at the Columbia Summer Camp program. Each session is only $5! Register your student today!
https://www.myeagles.org/article/456788
...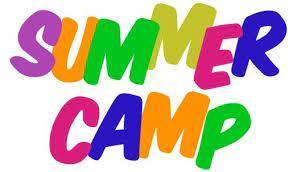 Thank you Community Choice Credit Union for donating $100 to our classroom!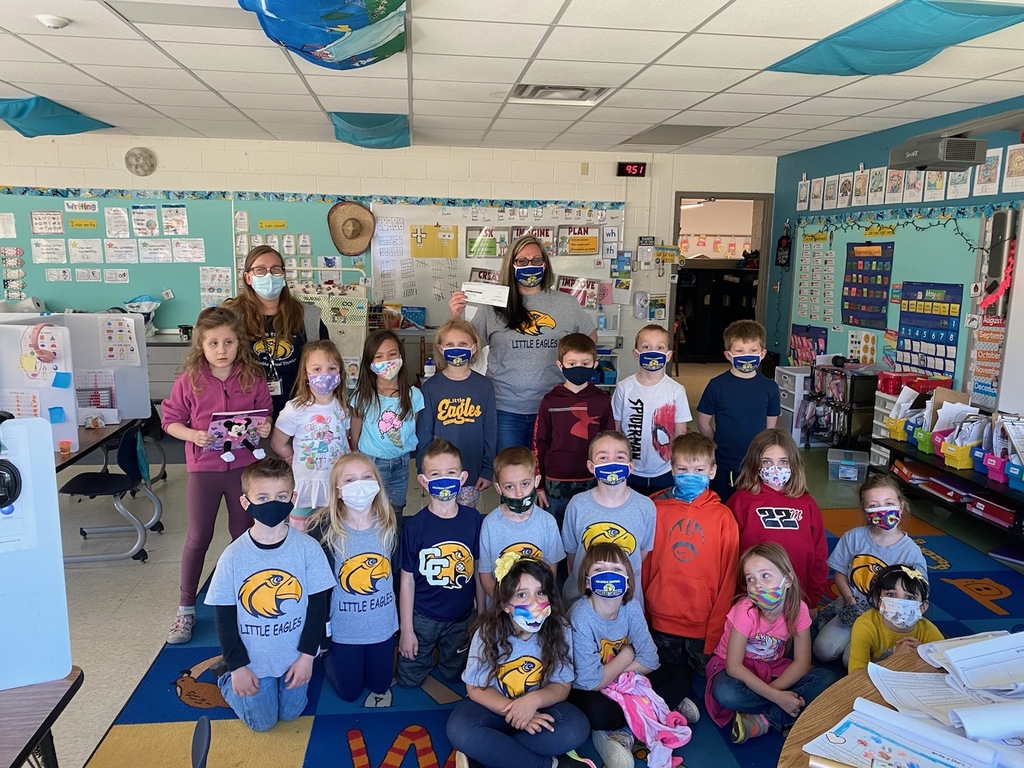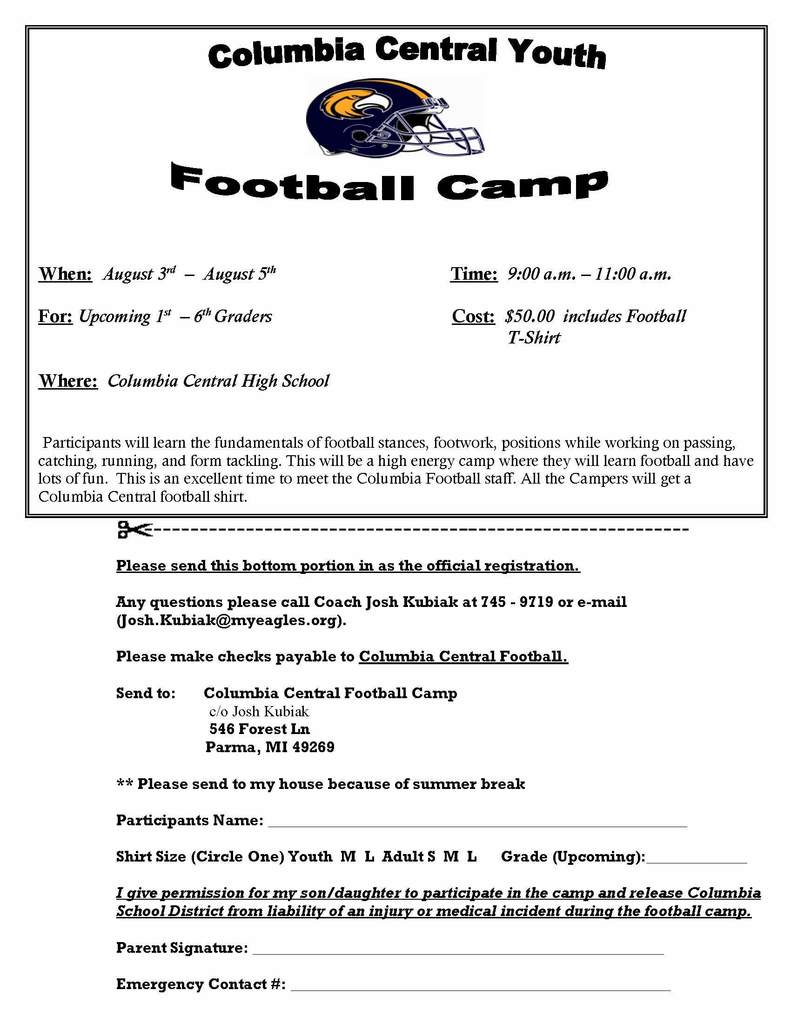 Thank you to the Brooklyn Kiwanis for mentoring our students throughout the year. These Little Eagle's were very excited to get their post cards today!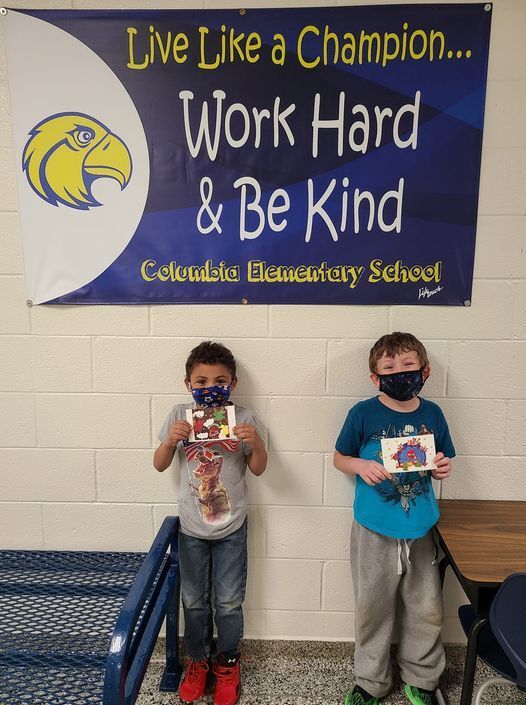 Brinley is excited to treat all her fellow 2nd graders with ice cream at lunch on Friday! Thank you to her gracious Uncle Bobby for making this possible with his donation!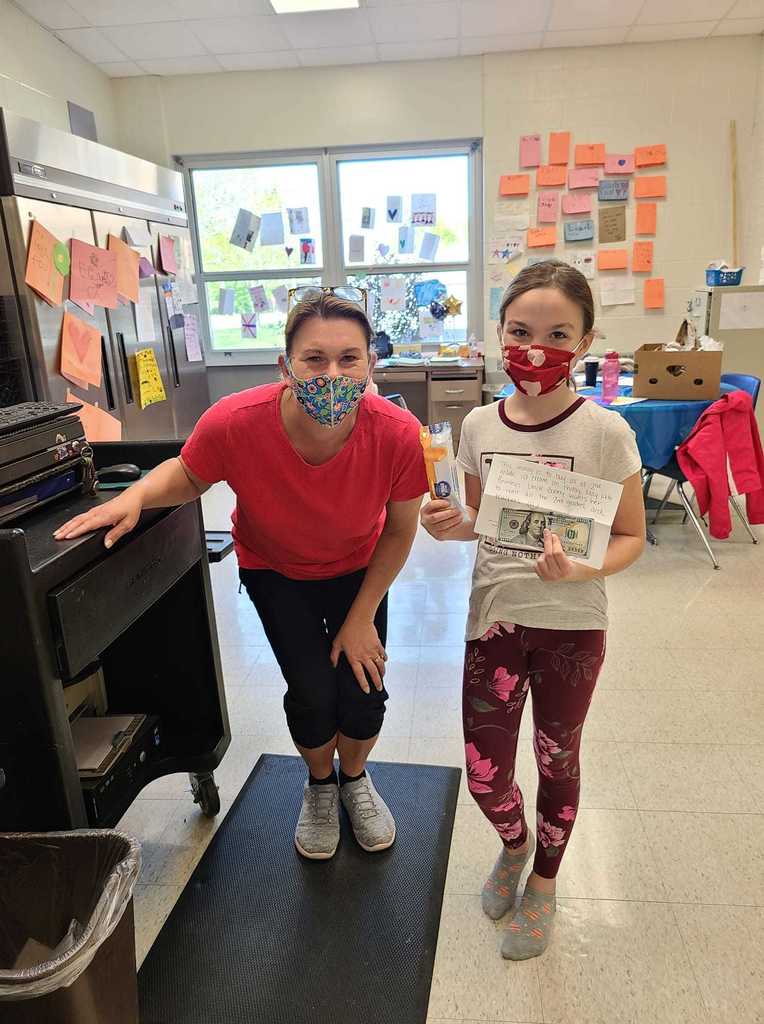 Introducing...Morgan Scodronski! She will be joining our awesome first grade teaching team this Fall! She is an experienced first grade teacher with a love for all kids. Please join me in welcoming her to our CES team! #ItsAGreatDayToBeALittleEagle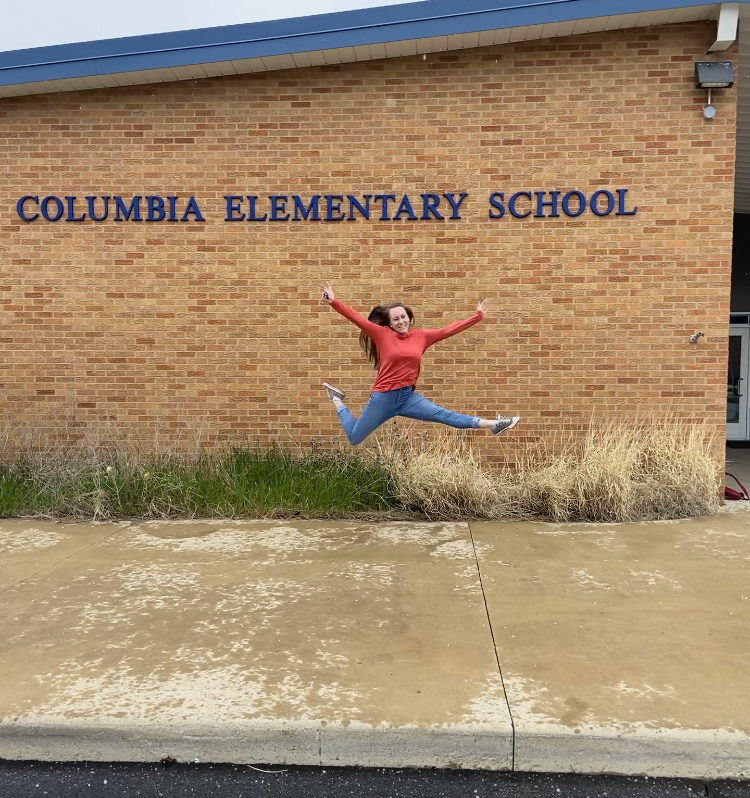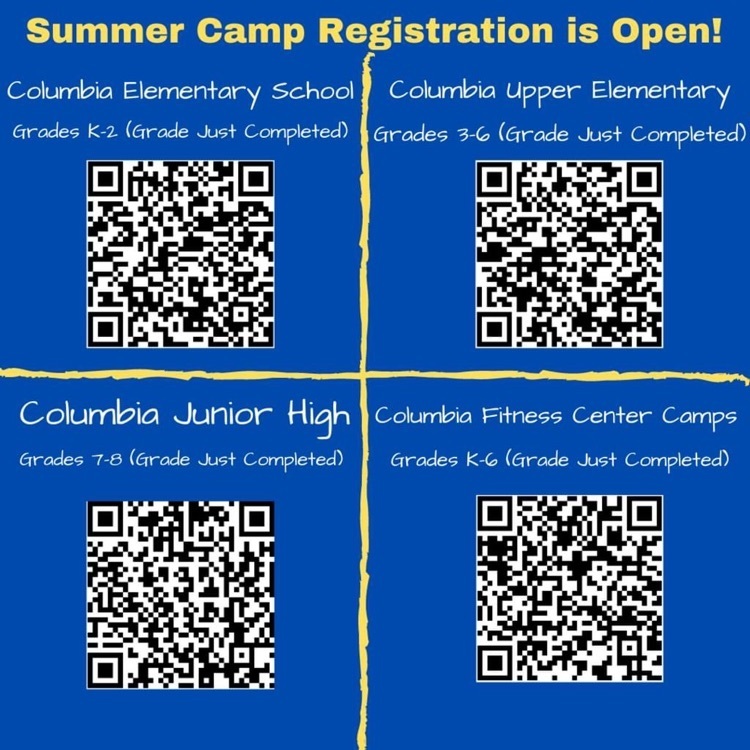 💙🦅💛 Registration for Columbia Summer Camps is Open!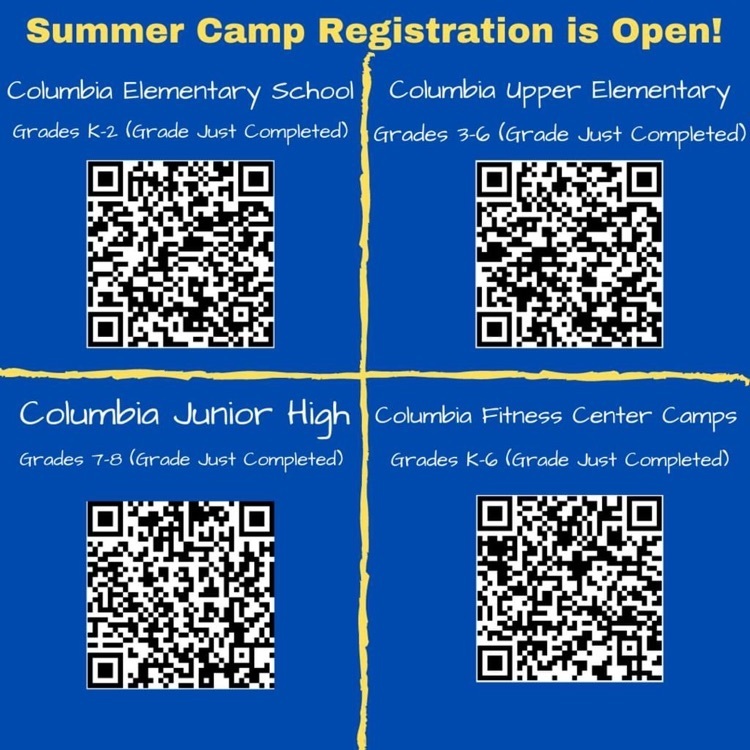 Thank you to Kristina Behnfeldt Timbrook at The Healthy VIBE in Brooklyn for treating our entire staff at Columbia School District with healthy energy tea this morning! It was such a nice surprise! You started off our Teacher and Staff Appreciation Week on such a happy note!!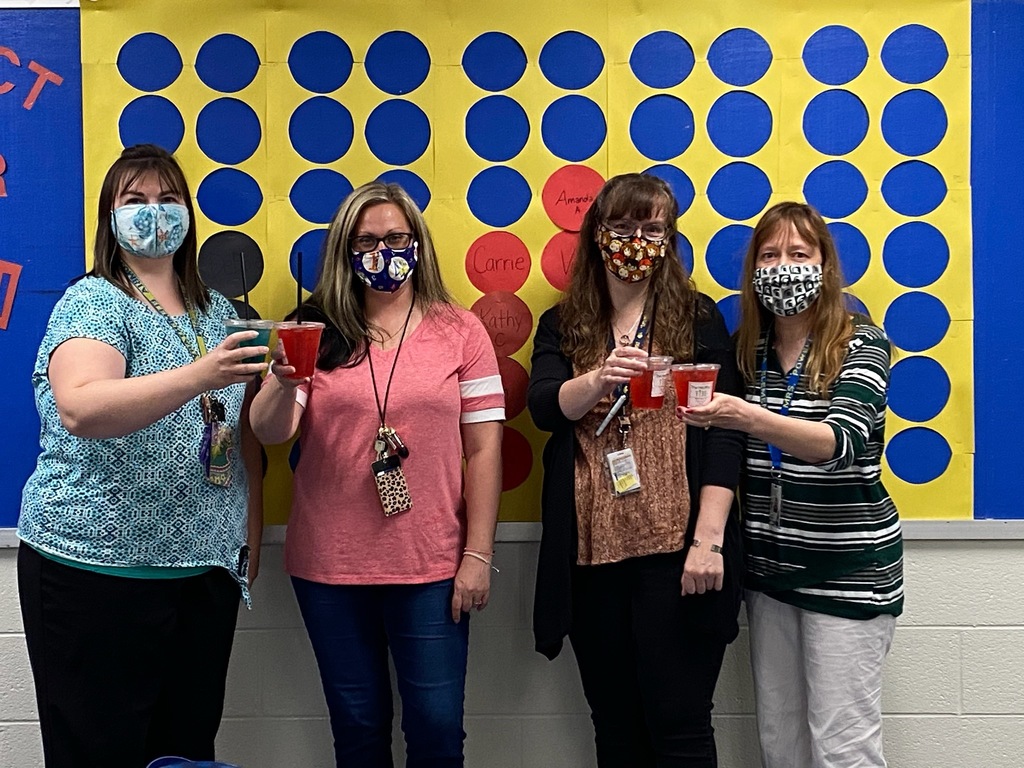 March is Reading Month is underway and our students are reaching their goals. We'd like to thank our Liaison Officer Ted for reading with a few of our Little Eagles today.