Columbia School District is canceling school for Friday, November 12 and Monday, November 15 due to the amount of students who are quarantined and the number who have tested positive for COVID. If you have any questions, please email:
ReturnToLearn@myeagles.org

Smiles on Wheels is at CES this week😁If you haven't filled out the parent consent form and would like to have your student participate, please call Mrs. Wilding and she can get a form sent to you.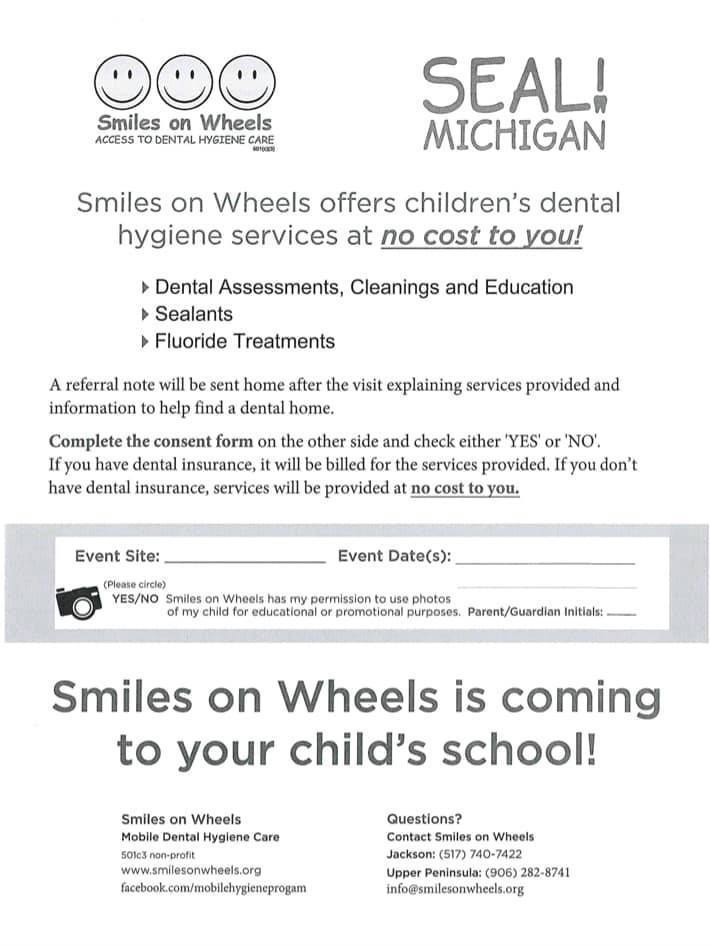 Tomorrow, Monday, October 18th is Columbia Teacher Professional Development Day. Enjoy the day with your children! School will resume its normal schedule on Tuesday, October 19.


It's Picture Day! We can't wait to see your smile! All Preschool families who have a student in Mrs. Lewis' class, please park in the West lot by the CES gym doors and stop in between 8:00-8:15 a.m. All Columbia Virtual Academy families are invited to stop in at 10:45 a.m. to get your child's photo taken. Please park in the West lot by the CES gym doors. All other CES students will be taken by their classroom teacher to get their photo taken today. For the full Fall Picture Day schedule, please click here:
https://docs.google.com/document/d/1lfHvIYTNfppt42NoE6wQ7l3cY6FHGbuDSez-KTNCAq4/edit?usp=sharing
#It'sAGreatDayToBeALittleEagle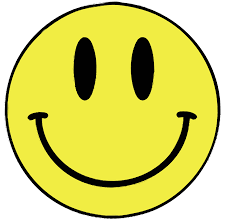 Wednesday, October 6th, is COMFY COZY DAY! Little Eagles are invited to dress in comfy cozy clothes. It is also Count Day, so please try to arrive to school on time. We can't wait to see you!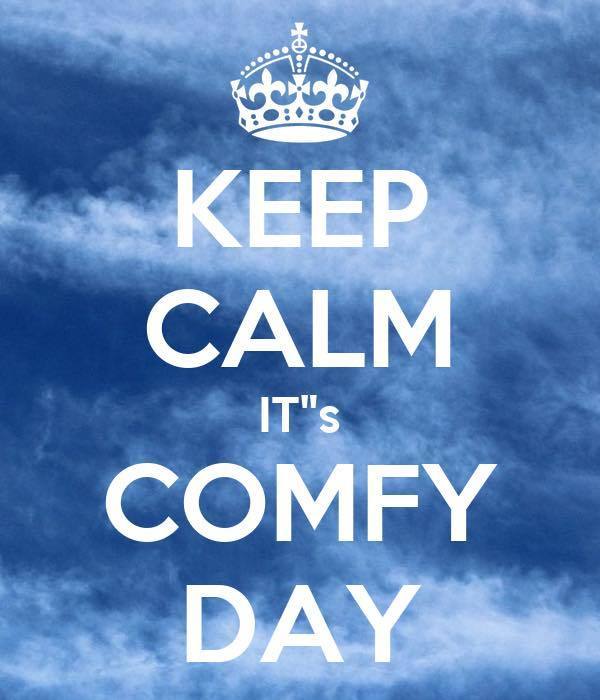 AmazonSmile is a simple way for you to support your favorite charitable organization every time you shop, at no cost to you. AmazonSmile is available at smile.amazon.com on your web browser and can be activated in the Amazon Shopping app for iOS and Android phones. When you shop with AmazonSmile, you'll find the exact same low prices, vast selection and convenient shopping experience as Amazon.com, with the added benefit that AmazonSmile will donate 0.5% of your eligible purchases to the charitable organization of your choice. You can choose from over one million organizations to support. If you choose COLUMBIA SCHOOL DISTRICT - please be sure it is in Brooklyn, Michigan, as there are several with the same name.
https://smile.amazon.com/ch/38-6001837


Spirit Week Info! Fire Up!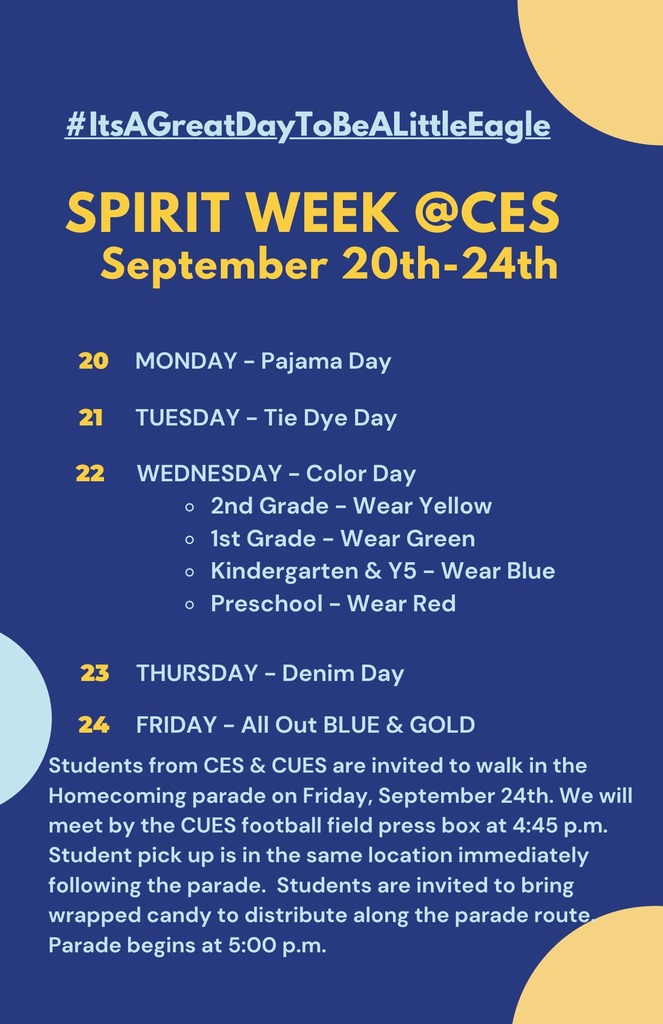 It's a Great Time to be a Girl Scout! We will be hosting a round up at Columbia Elementary School on Wednesday, September 15th at 6:00 p.m. for Girls in Kindergarten – 12th grade who are interested in becoming a Girl Scout. Girls can enjoy fireless s'mores and crafts with our local Girl Scouts while we organize troops. If you have any questions, please contact Chris Holbert at
chrisholbert@outlook.com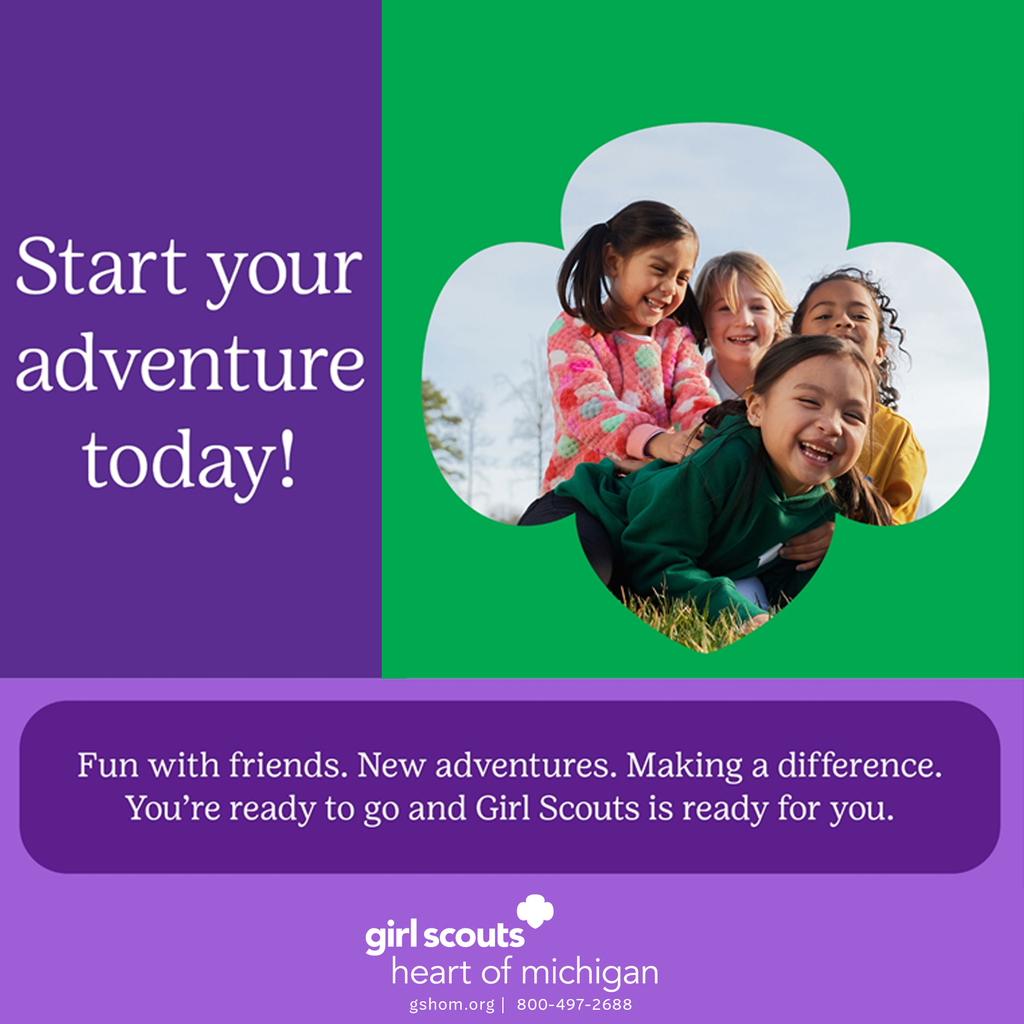 These Little Eagles won prizes for working hard and being kind! Congrats to Dani, Hazel, Lincoln, Claire, Olivia, Jace, Grayson, Annaleigha, Kolter, Victoria, McKenna, Sophia, Sophia, and Bryce! Some examples of how students earned their tickets for the drawing are: Jace, Grayson & Olivia have helped our Kindergarteners each day in the hallway. Sophia helped clean up in her classroom. Annaleigha helped clean up the trash in the lunchroom without even being asked! Keep up the GREAT work, Little Eagles!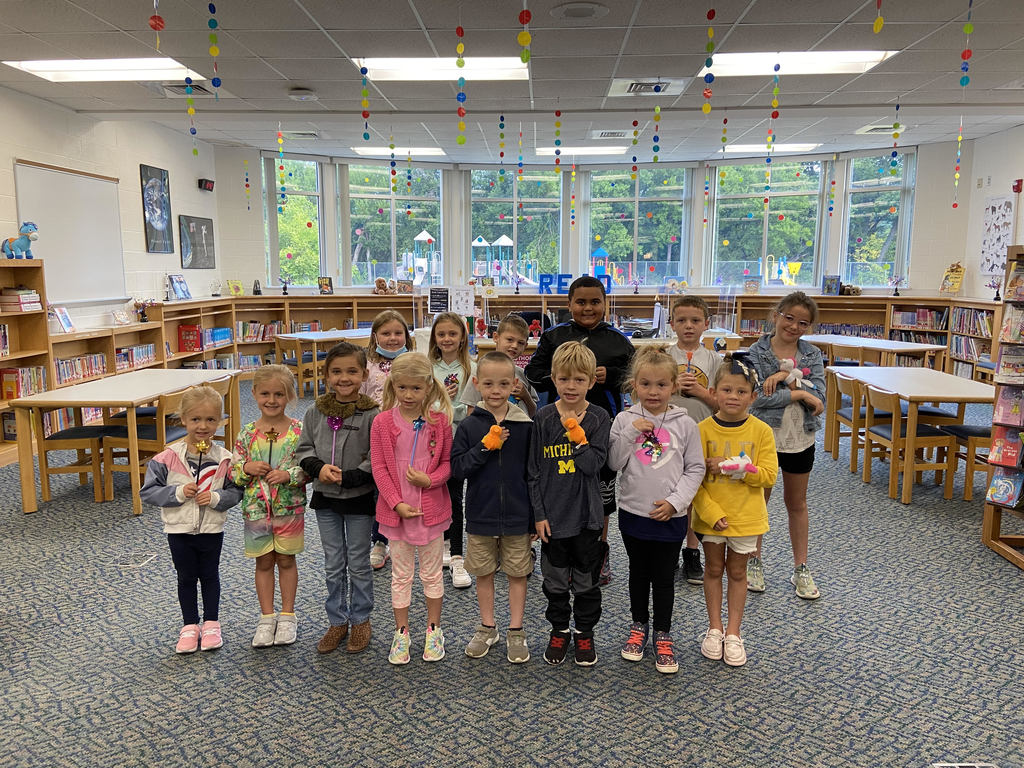 Columbia School District is hiring a Part-Time Reading Interventionist Teacher, a Secondary Science Teacher, Bus Drivers and a Part-Time Custodian! Visit our website for more information:
https://www.myeagles.org/page/job-opportunities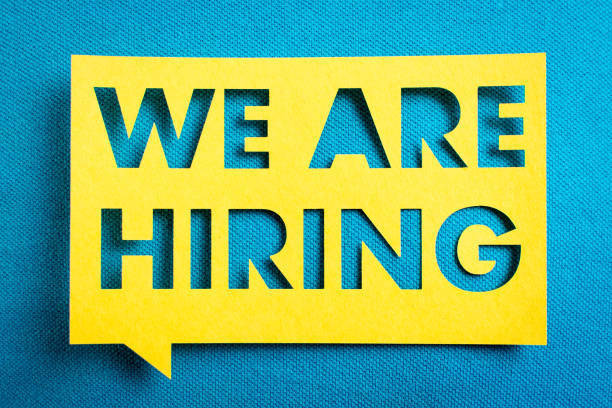 Wednesday, August 25th is the first half day of school for CES & CUES students. Doors open at 7:45 a.m. School begins at 7:55 a.m. Dismissal is at 11:20 a.m. We can't wait to see you!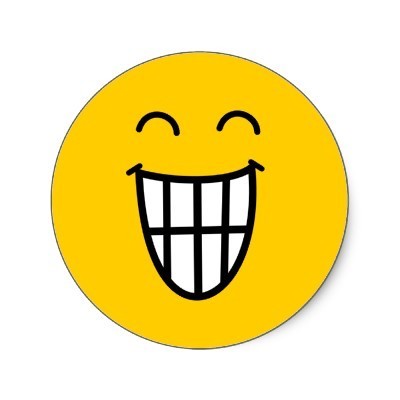 Enroll today!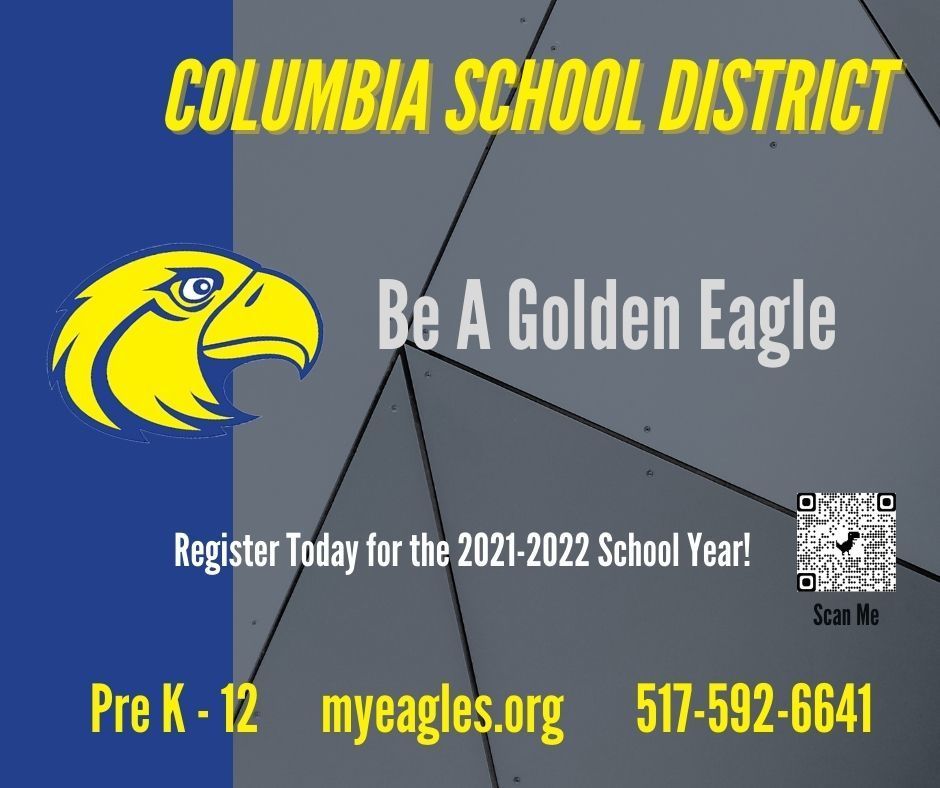 To enroll a new student for the 2021-2022 school year at Columbia School District, please click here:
https://registration.myeagles.org/apply/
Welcome to Columbia School District! We can't wait to meet our new families!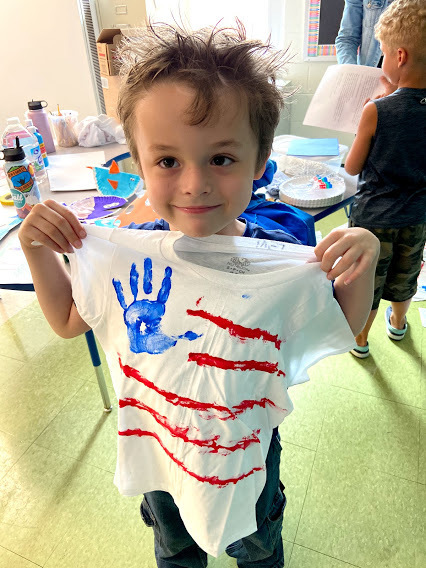 Do you like to plan ahead? CES & CUES OPEN HOUSE for Preschool-6th grade is Monday, August 23rd from 5:30-7:00 p.m. Our first half day of school is Wednesday, August 25th. The 2021-2022 Columbia School District calendar is below for your convenience. We miss our families and can't wait for a great upcoming school year!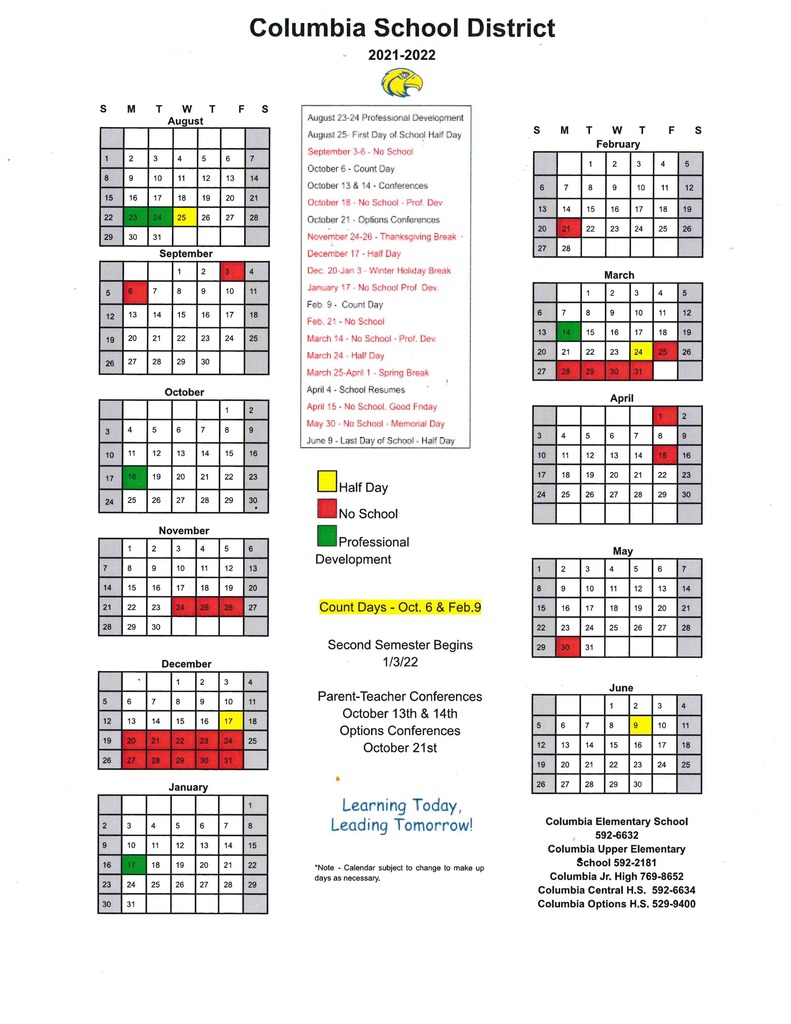 Wednesday, June 9th is our last half day of school. The dismissal window is from 11-11:20 a.m. Students need to return all chromebooks and chargers tomorrow. Please also return any library books, baggy books or classroom books you may have borrowed. Thank you so much for partnering with us this year. We love our Columbia families!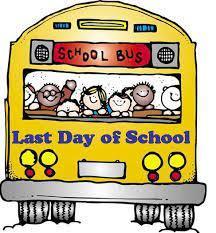 Please check your child's blue folder, REPORT CARDS came home today! You should also have received an iReady growth report. Great work this year, Little Eagles!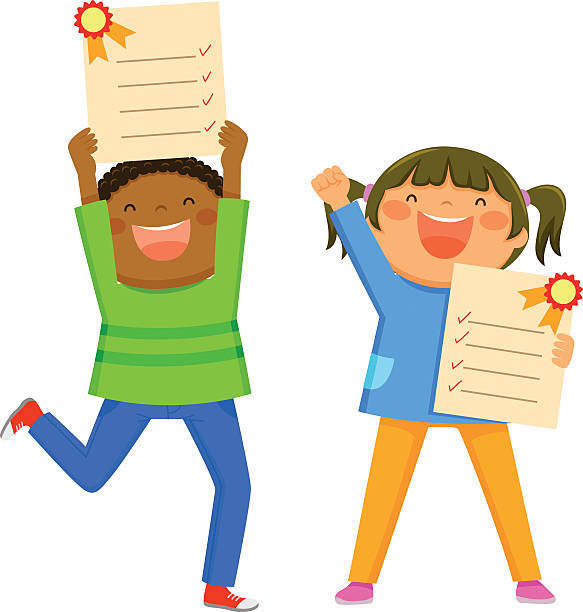 Join us tomorrow as we celebrate kindergarten graduation at 10 AM live on the Columbia School District Facebook page, K 105.3 Facebook page, and K105.3 YouTube channel. 💛🦅💙👏👏👨‍🎓👩‍🎓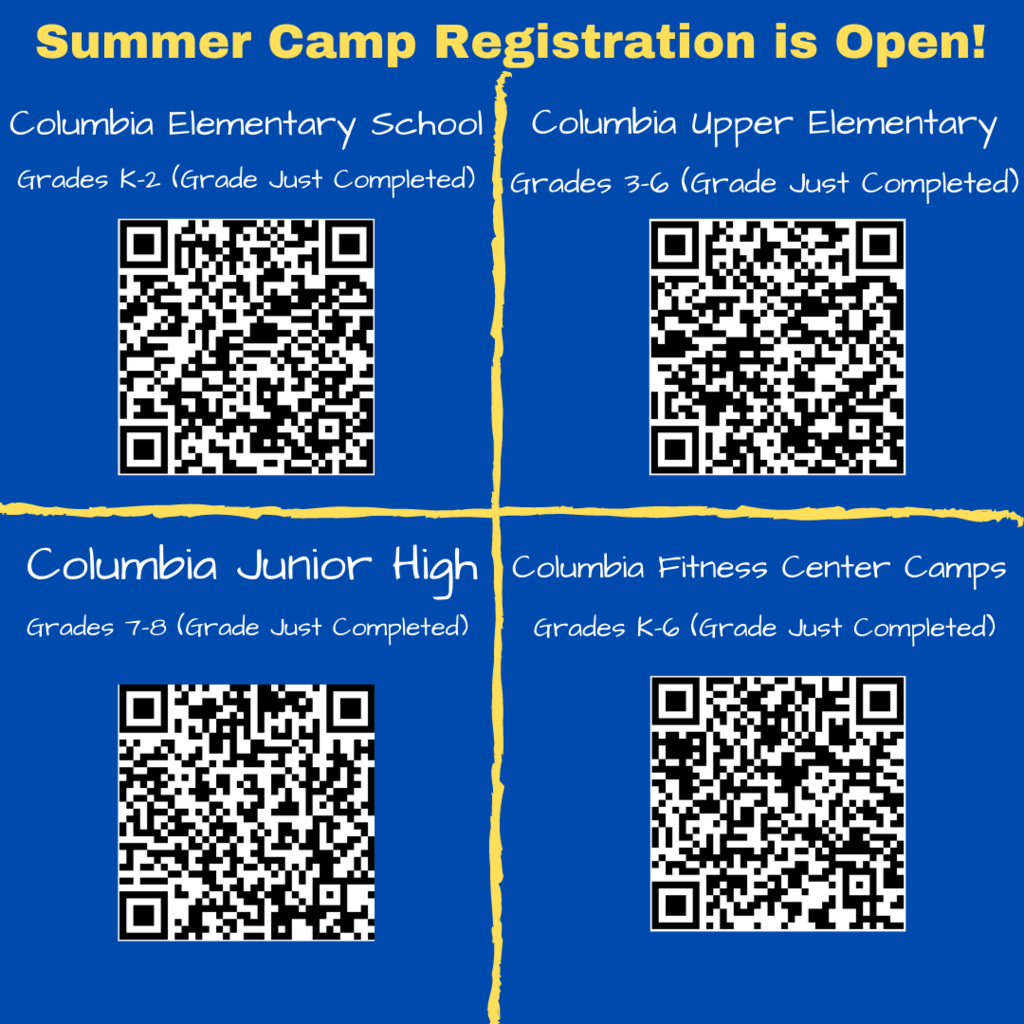 Parents, are you interested in having fun? Registration for the Kiwanis Corn Hole Tournament is Open!!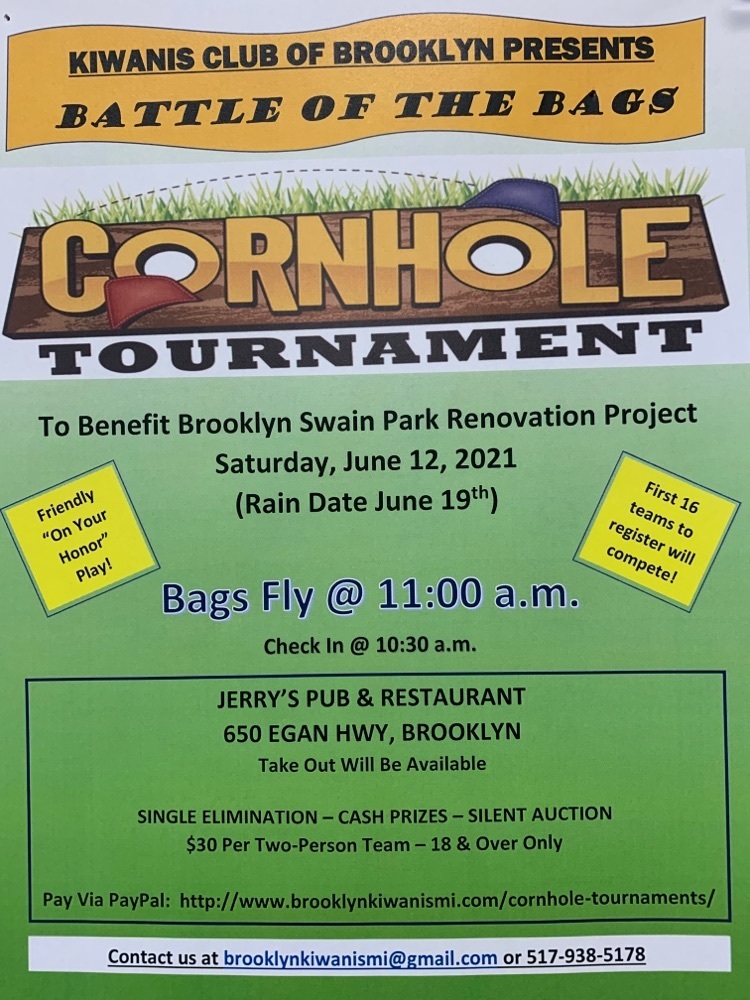 Bus 12 was backed into by a car downtown on Main Street. All students are fine there's a minimal damage to the bus. The children will be late coming home