Update to the School Calendar: Friday, November 1st and Thursday, March 26th are both half days and dismissal will be at 11:20 a.m. It's a Great Day to be a Little Eagle!

This is a gentle reminder regarding the concern about mosquitoes that we are hearing in the news. If you will be attending evening athletic events, please take proper precautions to protect your self. You may want to wear long sleeved shirts, long pants and bug spray. Thank you for being a Golden Eagle! 💙💛🦅

We have openings in Columbia Preschool from 12:00-2:55 p.m. Mon-Thurs. for 3 and 4 year olds. Cost is $165/month. Our full day 4 year old program is Monday-Thursday from 7:55-2:55 pm. -$400/month. Please email
Terri.McLaury@myeagles.org
or call 517-592-9753 to register.

Flyers were sent home for the annual Youth Cheerleading Clinic and our Little Eagles cheerleading program, grades K-6th! Forms are also available in the office or in the documents section of the website.

Please join us for the CES & CUES Back-To-School Open House on Monday, August 19th from 5:30-7:00 p.m. to meet teachers, tour the school and connect with the PTO, childcare and local businesses. Spirit wear and concessions will be available to purchase.



There was a crude oil spill in downtown Brooklyn today. The spill is contained with dirt and the Columbia Township Fire Department has contained the oil away from waterways. They assured us that there is no danger to people. Traffic is being rerouted around the downtown area.



COLUMBIA PRESCHOOL OPEN HOUSE is Tuesday, April 23rd from 5:30 - 7:30 p.m.. We offer 3 and 4 year old preschool programs, free to those who qualify. If your child is turning 2 years 9 months by December 1st, stop by April 23rd to visit our classrooms and meet our happy teachers!

Kindergarten Open House! Please join us tonight from 6:30-7:30 p.m. at CES. Meet K teachers, ride a school bus, visit K and Young 5 classrooms. Hope to see you there!

Due to the safety of our staff we will be closing the Fitness Center at 5 pm today, January 28, 2019. All afternoon classes (Zumba and Spin and Stretch) have been cancelled. We will be open tomorrow morning at 5:30 am.

Earlier today we were notified that an employee, Mrs. O'Neil, has had her name used with a gmail email address. All Columbia Employees use their MyEagles.org addresses for their professional emails. If you receive an email from what appears to be the personal email of one of our employees, please mark it spam, delete it and do not return the email.

Getting excellent items in for the Cash Bash silent auction! This is a Michael Fulmer autographed picture from the Detroit Tigers! Make sure you get your ticket for the fun on February 23rd before they are all gone!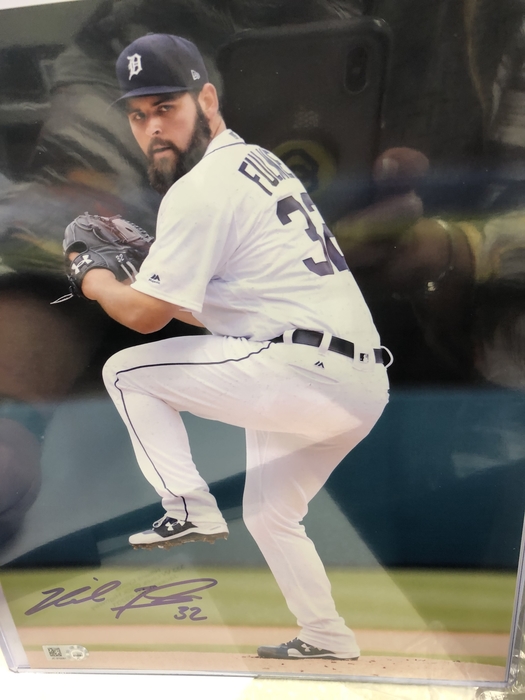 Join us for the Columbia Community Fitness Center Open House tomorrow, Saturday, December 29th from 10 to noon! Prizes! Family activities! First 50 adults get a free T-Shirt!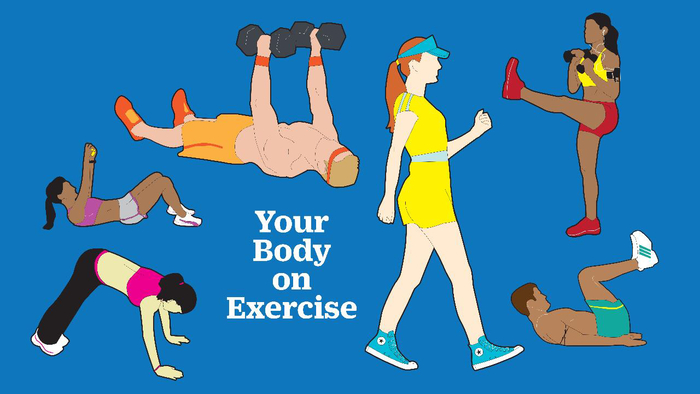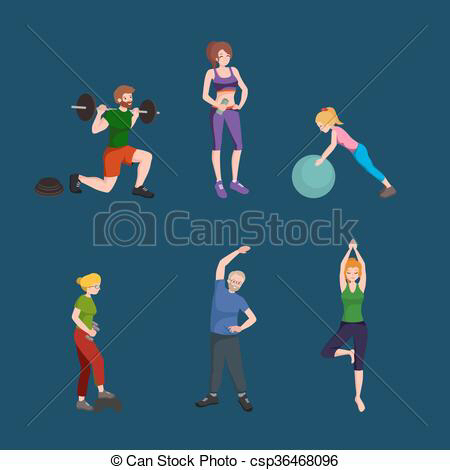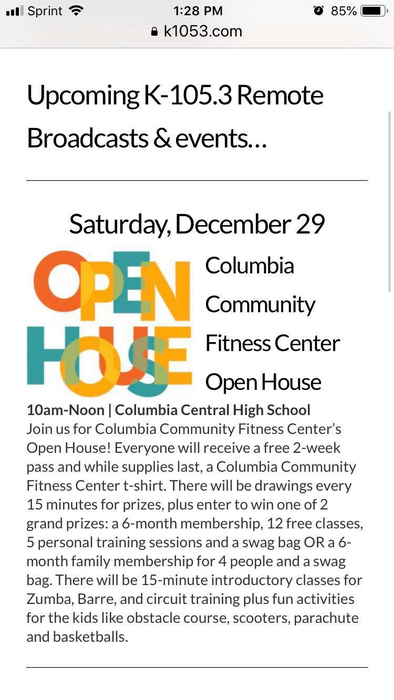 .Join us a family fun event at the Columbia Community Fitness Center on Saturday, December 29th from 10 am to 12 noon. Win prizes, enjoy kids' activities, 15 minute classes, and snacks. The first 50 adults to arrive will receive a free t-shirt and two free weeks!

Students at CES will be attending a Holiday band & choir concert at the High School on Tuesday, December 18th at 9:30 a.m. Students will be be transported by bus to and from the concert.

BOOK BINGO FUN!