Cozy in Crazy Socks! I love your spirit Columbia Central! Tomorrow is Christmas in March Day! Share your photos and spread your blue and gold pride!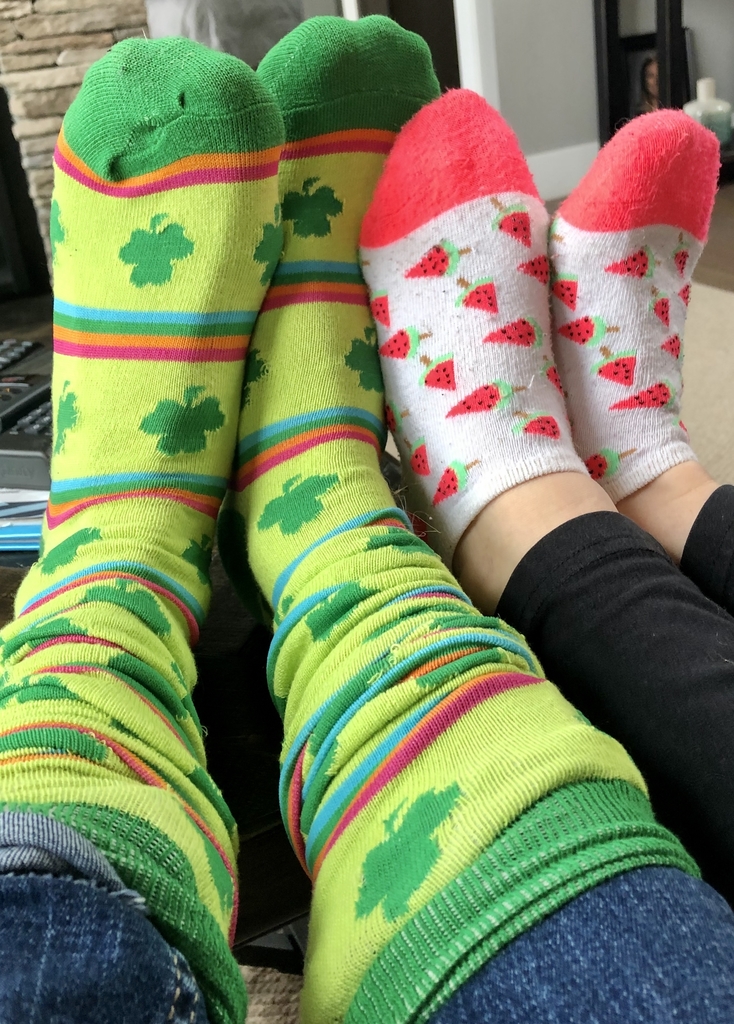 On Wednesday, March 18, Columbia Food Service will have breakfast and lunch bags between 9 am and 11 am at Columbia Elementary. On Thursday, March 19. Columbia Community members will have lunches at Columbia Elementary between 10 am and 12 noon. Lunch is for youth 18 and under.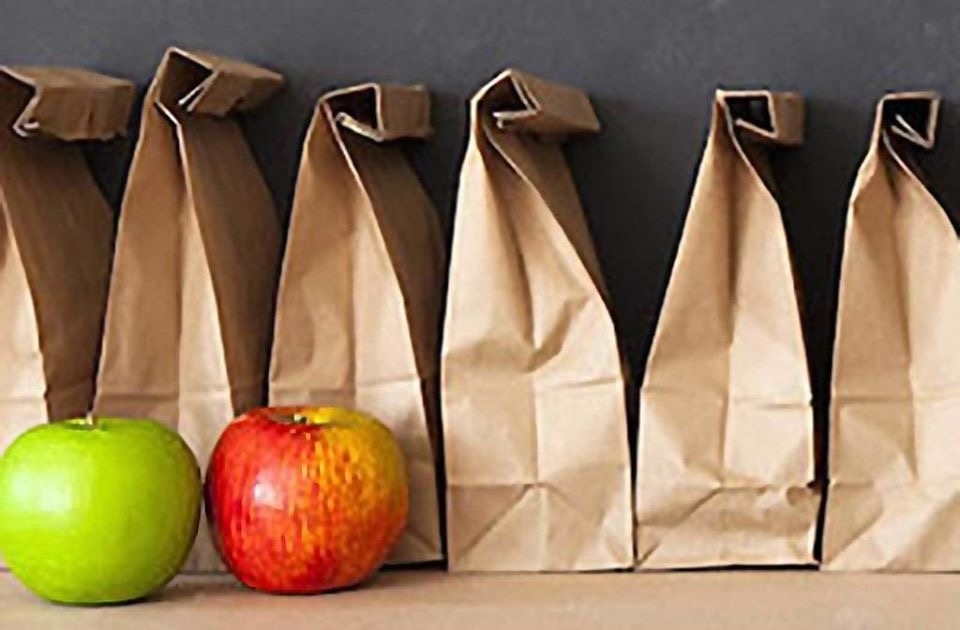 Congratulations to the Columbia Central Girls Basketball team! They defeated Vandercook Lake tonight and will play in the District championship Friday night against Michigan Center! We are so proud of your hard work, determination, and success! Way to go CC!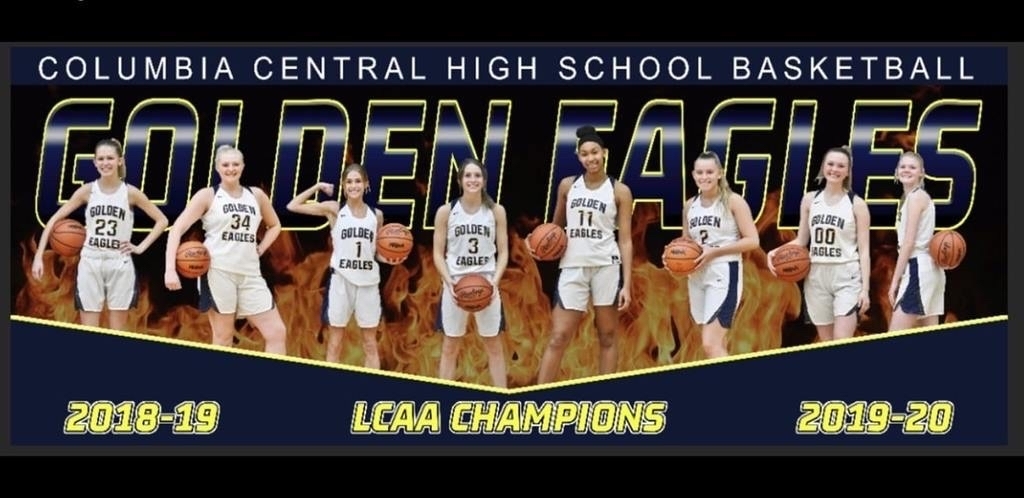 Congratulations to Zoie Bamm for being selected First Team All Conference, Lexi Collins and Taiya Fletcher for earning Second Team All Conference, and Tadassa Brown for receiving Honorable Mention! We are so proud of these ladies and the girls basketball team!

Kiwanis Club of Brooklyn, MI will be holding a FUNdraiser tonight, Saturday, Feb 29th at 6:00 PM at Jerry's Pub & Restaurant. The fun is open to the public to help support the Kiwanis Club of Brooklyn. DJ Trivia will be providing the entertainment. Come join in the fun!

The Columbia Central boys basketball game against Blissfield scheduled for Thursday night has been canceled. A make up date will be announced soon.

Columbia School District is closed for tomorrow, Thursday, February 27th due to icy back roads and inclement weather.

Due to inclement weather Columbia School District will be closed today, Wednesday, February 26th. Child care is open.

Please be careful this morning on the way to school. You may encounter some slick spots on the roads.❄️☃️🧊🥶 💙🦅💛 Career Center students, it is recommended that you ride the bus 🚌 today.

Congratulations to the Columbia Central Golden Eagles Boys varsity bowling team! Their performance on Saturday secured the 2019-20 LCAA Conference Championship! We are so proud of your hard work, determination, and success! Way to go CC!!

Due to inclement weather and slick road conditions 💛💙🦅Columbia School District is closed today, Thursday, February 6th.❄️🥶☃️🧊


Today we honor the life and legacy of Dr. Martin Luther King Jr.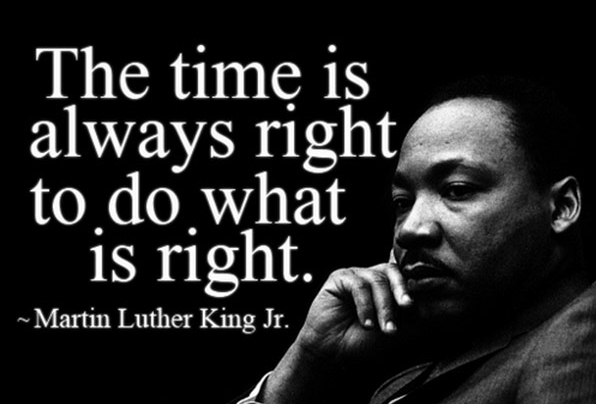 The safety of our students and staff members is of utmost importance. Thank you for the support and diligence of the Columbia Township Police partnering with our administration and students. This evening they located a gentleman who was walking through the trails and across the CCHS parking lot. Several of our students were concerned. He had been exercising by walking on the trails, he was not armed and was not considered a threat by the police. We appreciate students reporting their concerns.

Join the Columbia Central Dance Club! Clinic dates are January 24 and 25. The group will perform on January 31 at the home basketball game. The clinic is available to 6-12 grade students! Registration forms are in the high school office.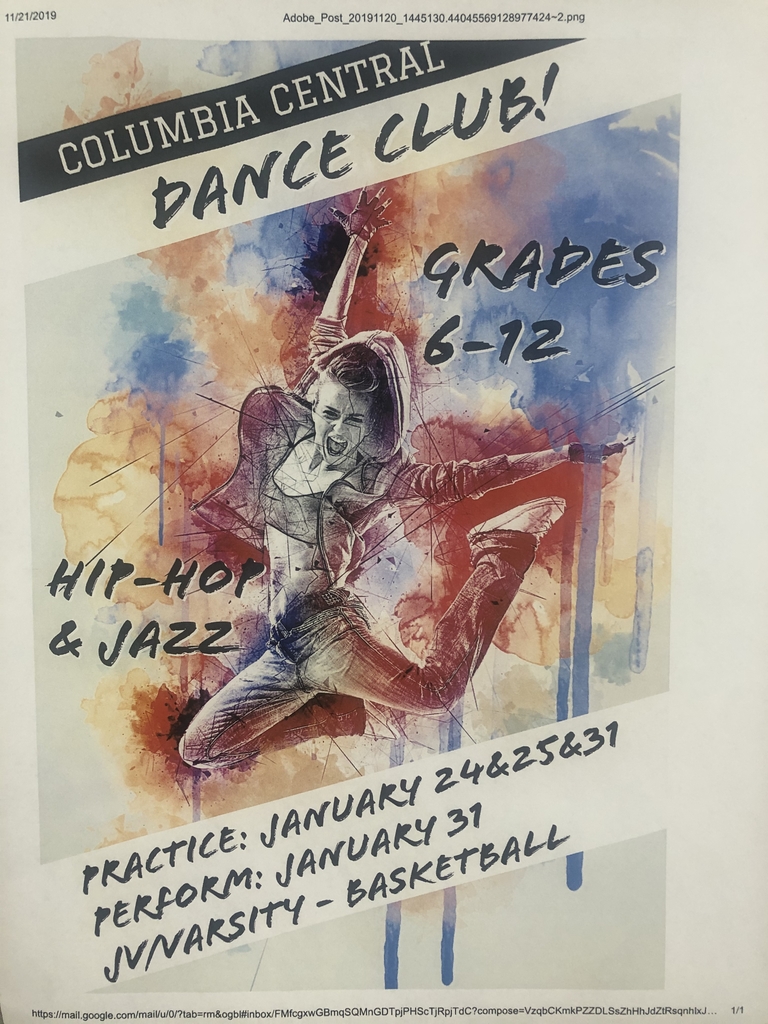 We look forward to welcoming back our students and staff tomorrow! Happy New Year to our Columbia families!