Veteran's Day breakfast is at 9 am on Friday and the assembly begins at 9:30 am at CCHS. Students are encouraged to wear red, white, and blue.
The CUES Student Council is sponsoring its annual Holiday Food Drive to benefit the Brooklyn Food Pantry. Please consider donating any canned/boxed non-perishable food items through December 18th. Thank you!
Don't forget to set your clocks back this evening! #fallback #daylightsavings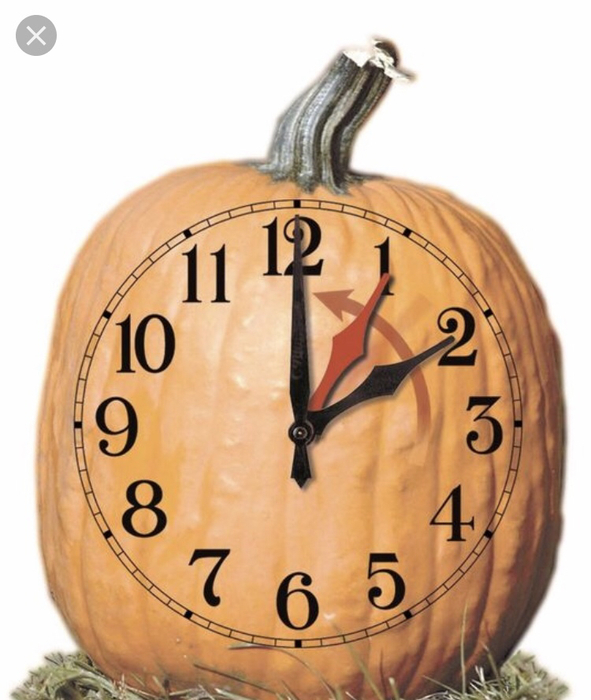 Flag Sponsorship paperwork is due on Friday, November 2nd. #VeteransDay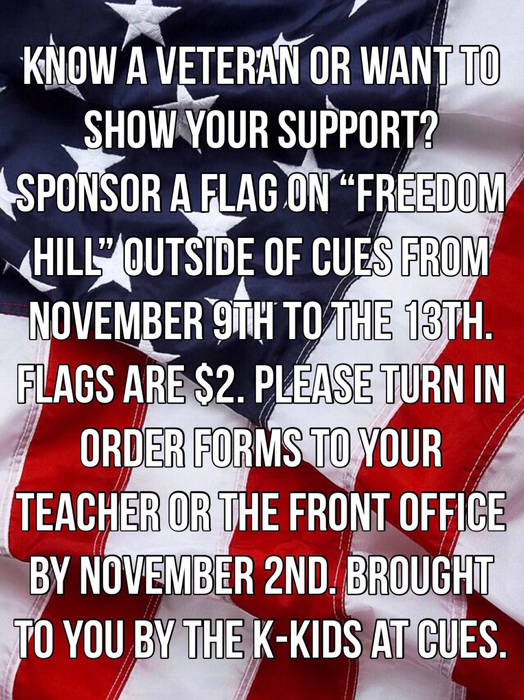 If you are interested in volunteering, attending classroom events, or being a chaperone on field trips at Columbia School District a Volunteer Release form must be completed prior to your participation. Volunteer Release forms are available in any district office.
Thank you so much to the Columbia Education Foundation for providing each of our teachers with a $100 grant to use in their classroom! #cuesproud #grateful

Columbia School District Trunk or Treat is today, Sunday, October 28th from 3 to 5 pm in the CCHS parking lot. If it rains we will move in to the Fitness Center gymnasium!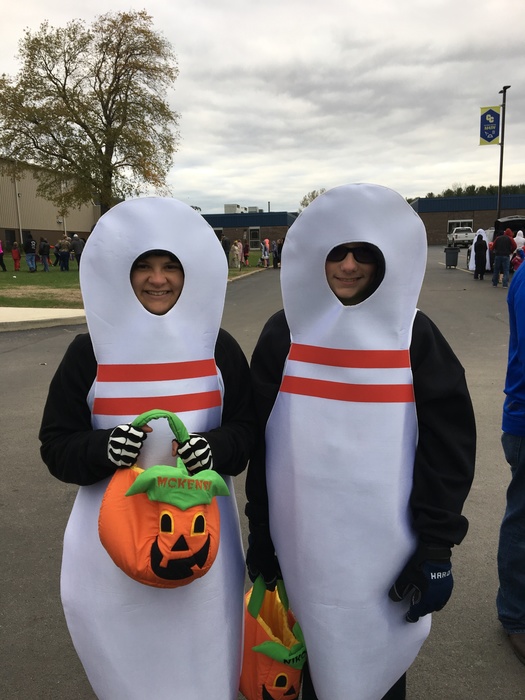 The playoff football game this evening vs. Quincy and the soccer regional final at Williamston are MHSAA events. Tickets cost $6 for ALL attendees. Go, Golden Eagles!

The Columbia School District Transportation Department is hiring substitute bus drivers. Columbia will pay for training. Bus route times: 6 to 8 am and 2:30 to 4:30 pm. Position pays $36 per route. Please call 5179374666 or 5175926449.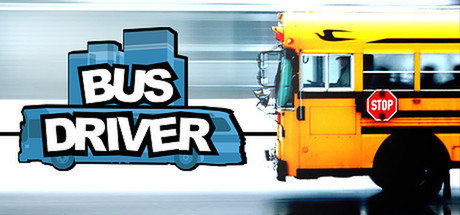 Every Friday is BLUE AND GOLD DAY at CUES! Go Golden Eagles! 💙💛

Trunk or Treat is October 28th from 3 to 5 pm in the Columbia Central High School south parking lot (by the tennis courts)! #ItsAGreatDayToBeAGoldenEagle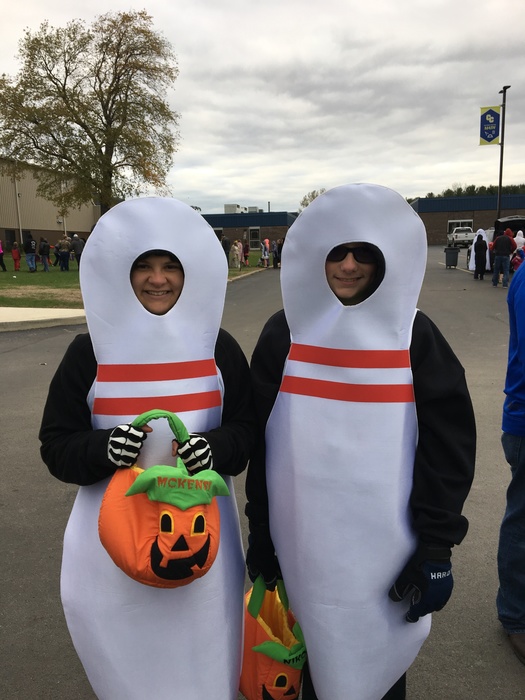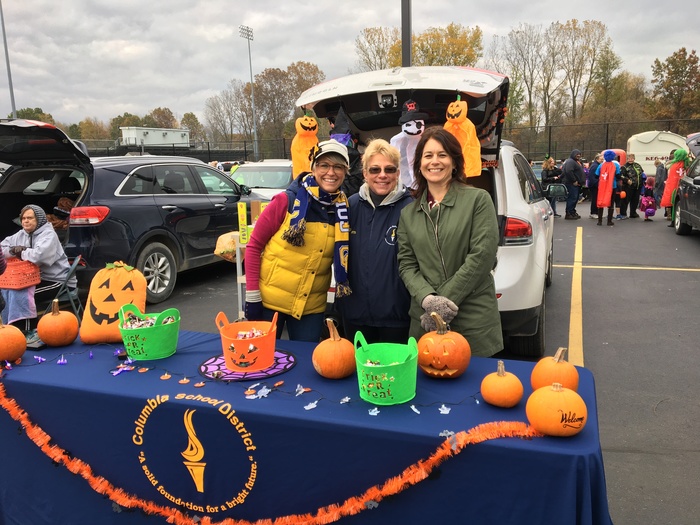 Columbia School District is proudly sponsoring a district-wide Veterans Day assembly on November 9th at 9:30 a.m. at Columbia Central High School. Please visit myeagles.org to download the registration form!
Reminder: the 3rd grade Mackinac Trip Parent Meeting will be held this evening at 6 pm in the CUES library!
Thank you in advance for your generosity!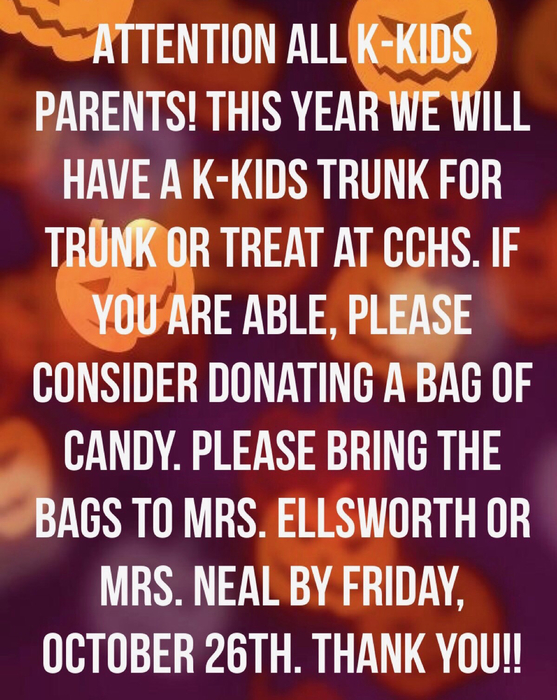 Tomorrow is a half day of school. Dismissal is at 11:20. No school on Monday for teacher professional development. School will resume on Tuesday.
Don't Forget: Wednesday is Picture Day!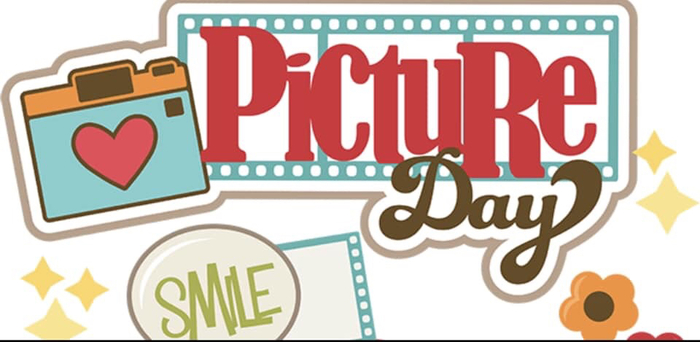 Join us for Bike or Walk to School Day on Wednesday! Beginning at 7:30 am, students can be dropped off in the church parking lot at the corner of School Street. Staff will be available to assist students. Go, Eagles!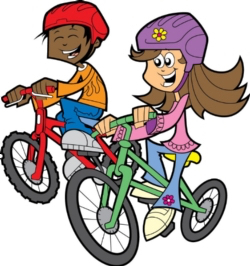 Tomorrow is BLUE AND GOLD DAY! Please join us for homecoming! The parade begins at 5 PM and the game at 7 PM. Go Golden Eagles! 💙💛
Spirit Week Continues with Wacky Wednesday! Wear your mismatched, backwards, colorful, and crazy stuff tomorrow!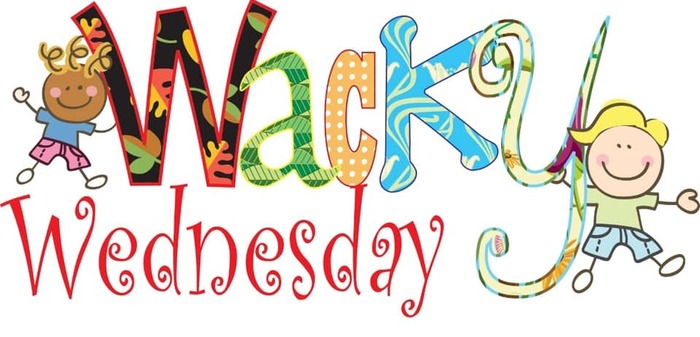 Tomorrow is Count Day. Please ensure your child attends school and is on time. We appreciate your support!" #cuesnews