Join us for the first annual 💙🦅💛Golden Eagle Run to support the Columbia Central Cross Country Team. Enjoy a professionally timed 🏃🏃‍♀️cross country style 5k run/walk through the trails on Columbia Central's campus. The route will take you through our trails, and ends on the CC track. This is a course that is both scenic and challenging! The Golden Eagle Run/Walk is Saturday, July 16th and starts at 9:00 AM. Kids Fun Run starts at 9:30 AM behind the Columbia Central High School. Sign up here:
https://runsignup.com/Race/MI/Brooklyn/Eagle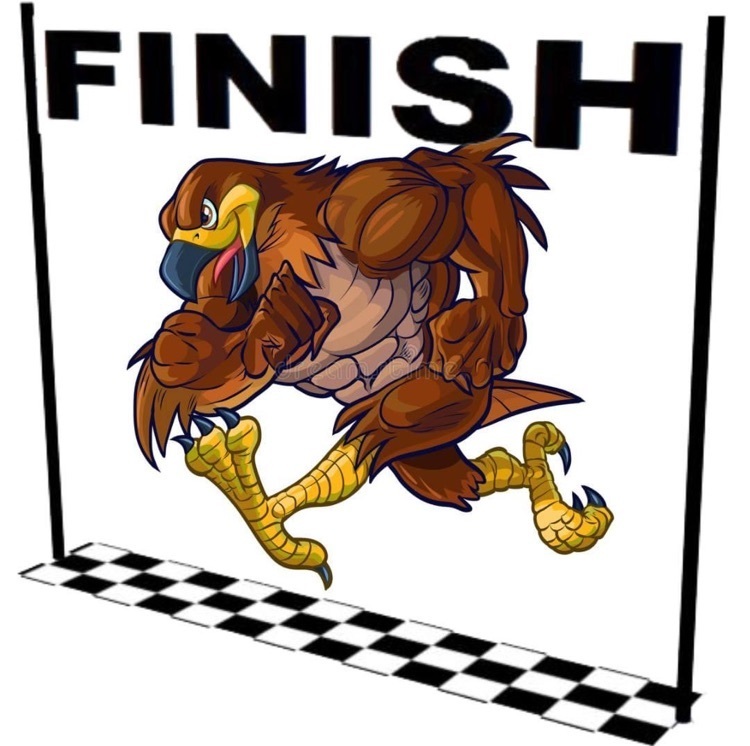 On behalf of COHS, we would like to invite all to attend the Columbia Options High School & Adult Education graduation tonight at 7 p.m. on the CCHS football field. For those unable to attend, the ceremony will be live streamed on the Columbia Options High School Facebook page..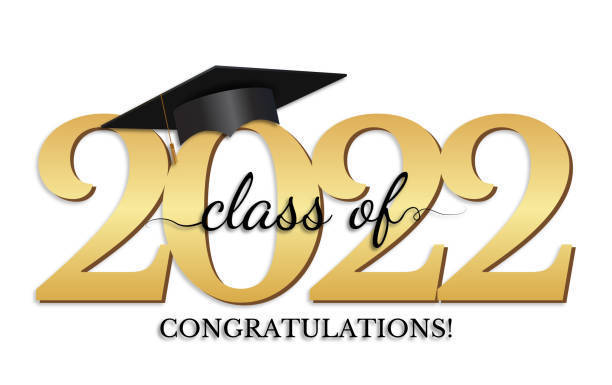 The phones and Internet at COHS have been restored. Thank you for your patience.

Good morning.. The phones and Internet are currently down at COHS. We are working to get them restored ASAP. We apologize for any inconvenience this may cause.

We'd like to give a huge thank you to The Healthy Vibe in Brooklyn for providing DELICIOUS energy teas to our COHS staff :) Their generosity and kindness is greatly appreciated !!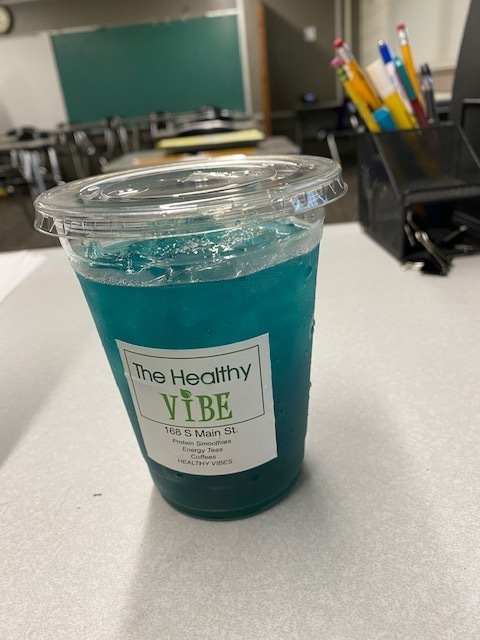 Today is National Teacher Appreciation Day! Thank you to the amazing teachers at COHS for the hard work, sacrifices, and care that they give to all of our students each and every day!!! We appreciate and love you !!!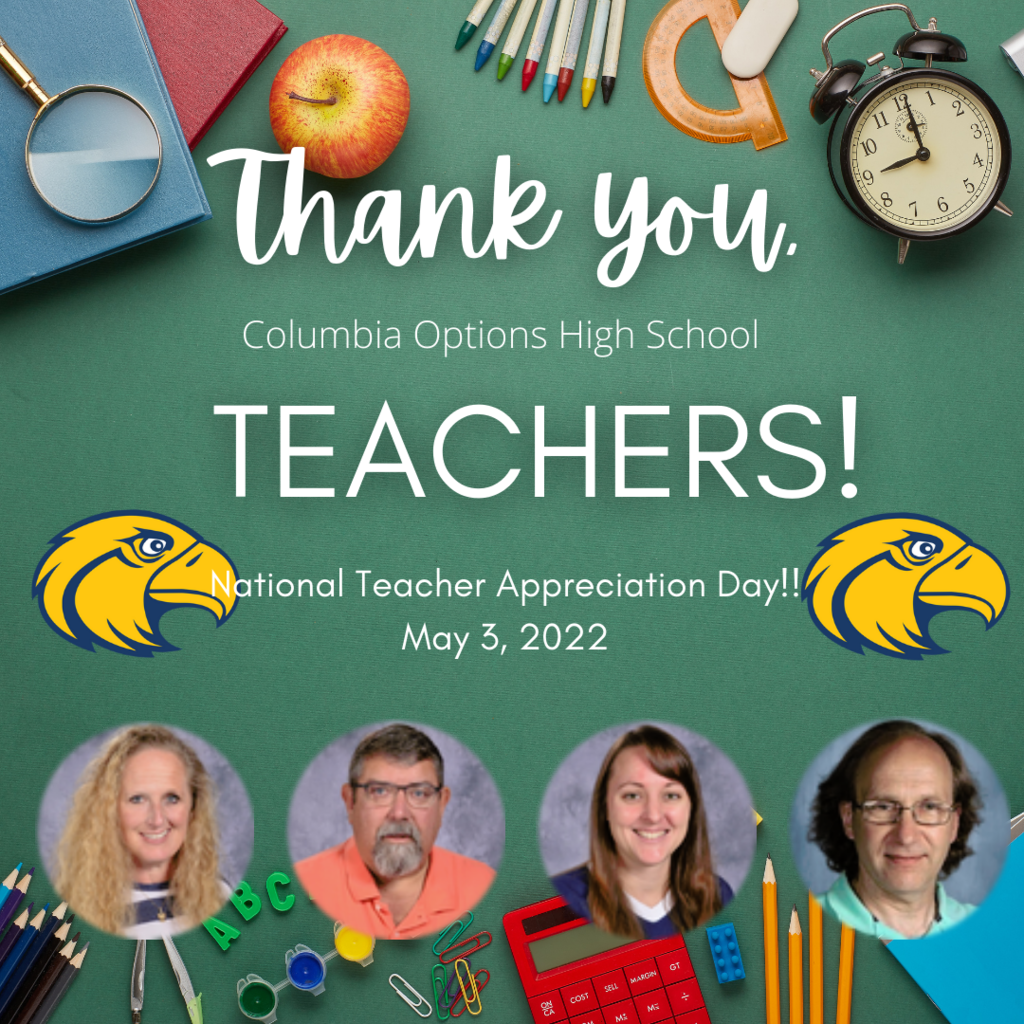 COHS and CVA 11th grade students will take the M-Step on Tuesday, May 3 at 8:30 a.m.. This is a required part of the state testing Michigan Merit Examination for 11th grade students. Students should bring their Chromebook fully charged.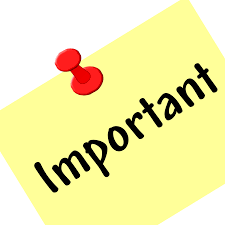 Happy Administrative Professional's Day to Mrs. Hannewald !! Thank you for everything you do for all of our students and staff! We love and appreciate you!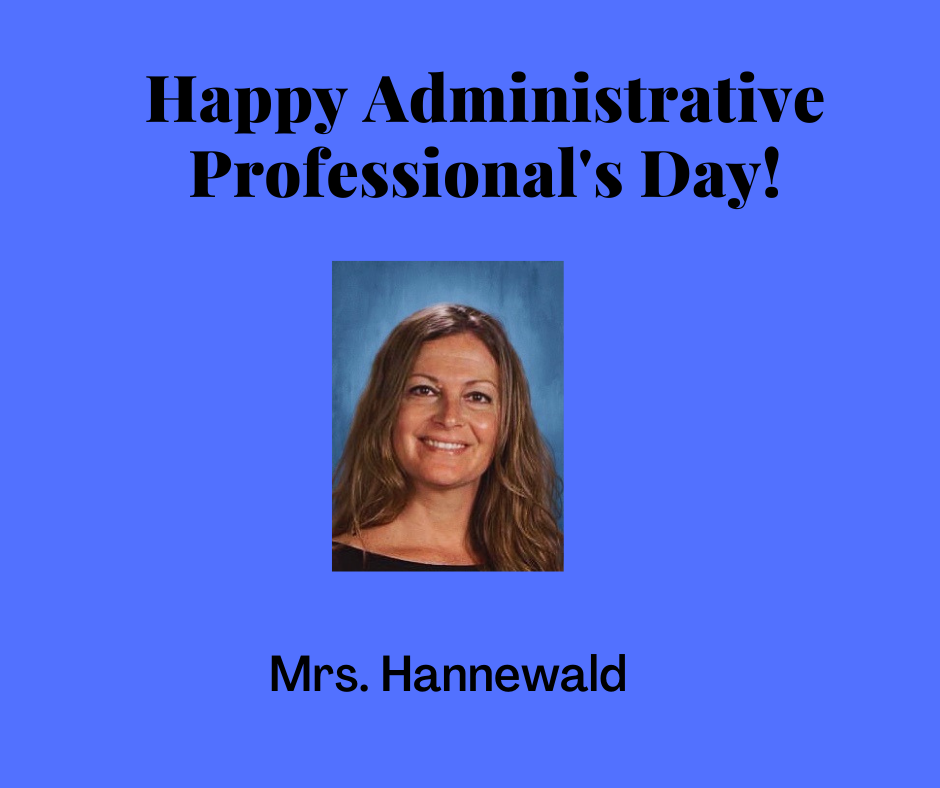 11th grade Columbia Virtual Academy Students will take the MSTEP next Tuesday, May 3 at the Columbia Options HS building. This is a required part of the state testing for juniors. Testing will begin at 8:15 a.m. Students should bring their Chromebook fully charged and headphones/earbuds if possible. Please call 529-9400 with any questions.

FYI-- In cooperation with the Columbia Township Police Department, COHS will be conducting their scheduled evacuation drill this afternoon. All students and staff will practice evacuating to the Clarklake church and then immediately returning.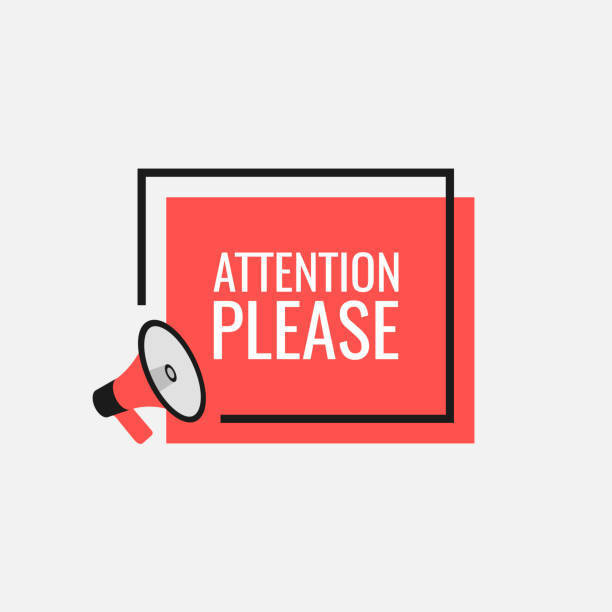 We are so excited to welcome Karyn Cripps to COHS and the Columbia School District family as our SCHOOL NURSE!!! She will be at COHS all day on Mondays and Wednesdays !! 💙💛💙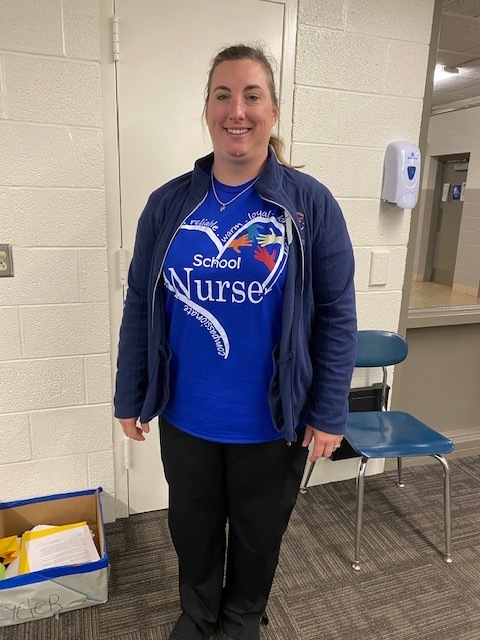 Congratulations to Damien Rhoden! Damien was selected as a recipient of an April Student of the Month award at the Jackson Area Career Center! Damien is enrolled in the Culinary Arts program. Keep up the hard work!!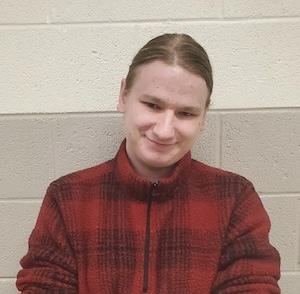 Just to clarify... Columbia Options High School is still in session. This morning's evacuation only affected Columbia Central Jr/Sr. High School. COHS will dismiss at our regular time of 2:25 p.m. and busses will transport students home as usual.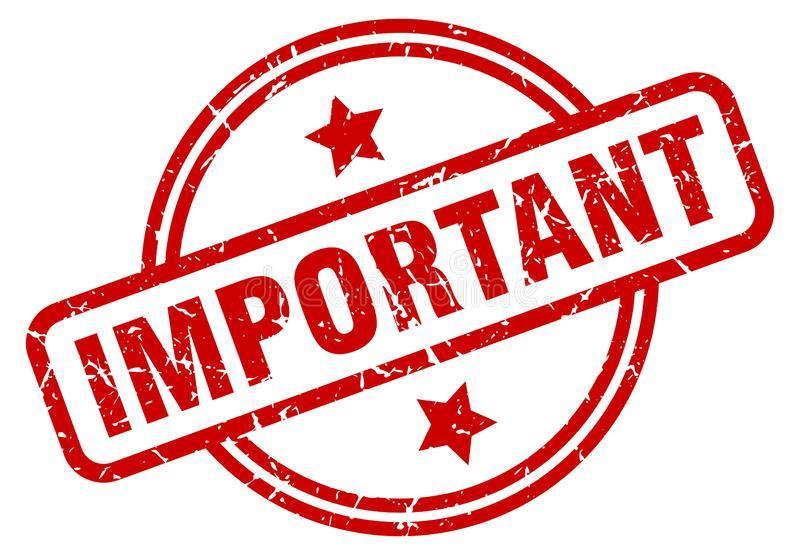 Columbia Elementary School: Mrs. Aguilera and Mrs. Powell really take reading month to a new level! Great job ladies! 🐍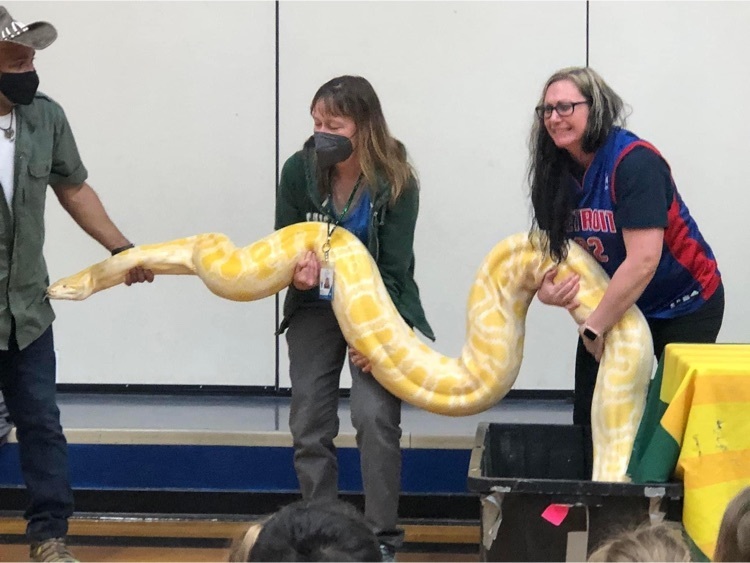 Reminder: Columbia School District teachers are learning together on Monday, March 14th during the Professional Development Day. Students will return to school on Tuesday, March 15th.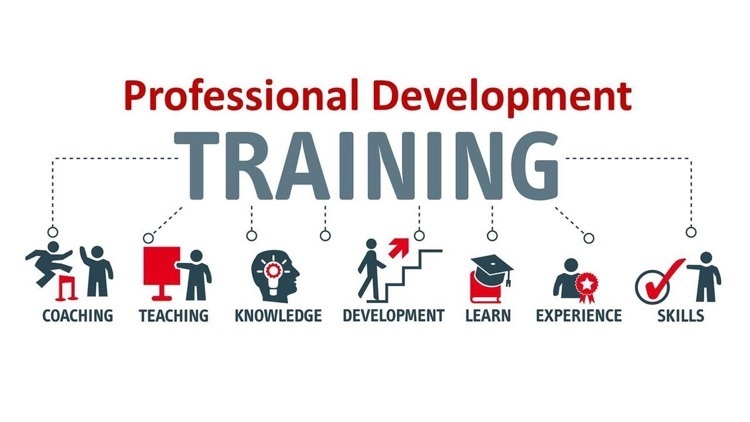 Don't forget to move your clocks ⏰ forward tonight!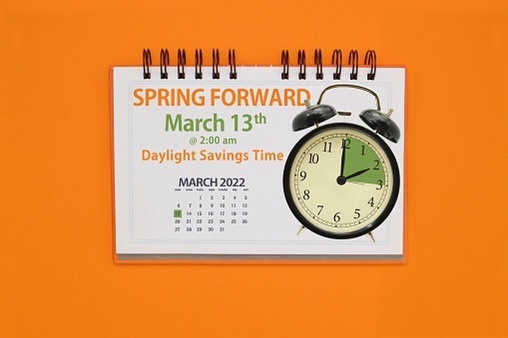 After a two-year delay due to COVID, Columbia Options High School will be hosting a Prom Closet on April 9, 2022 from 10 a.m.- 2 p.m. We would love to help our district students as well as students from nearby communities feel their best this prom season. If you have any gently used prom dresses, men's dress clothing, shoes, jewelry or other accessories you would like to donate, please contact Melissa Adams or Lisa Klink at 517-529-9400. A huge thank you to Michelle Richards and her Mercy law students for donating 230 dresses to our cause! Stay tuned for updates.

This week, students in Sara Boone's Life Skills class learned how to make oatmeal energy bites and bake banana muffins.. :)