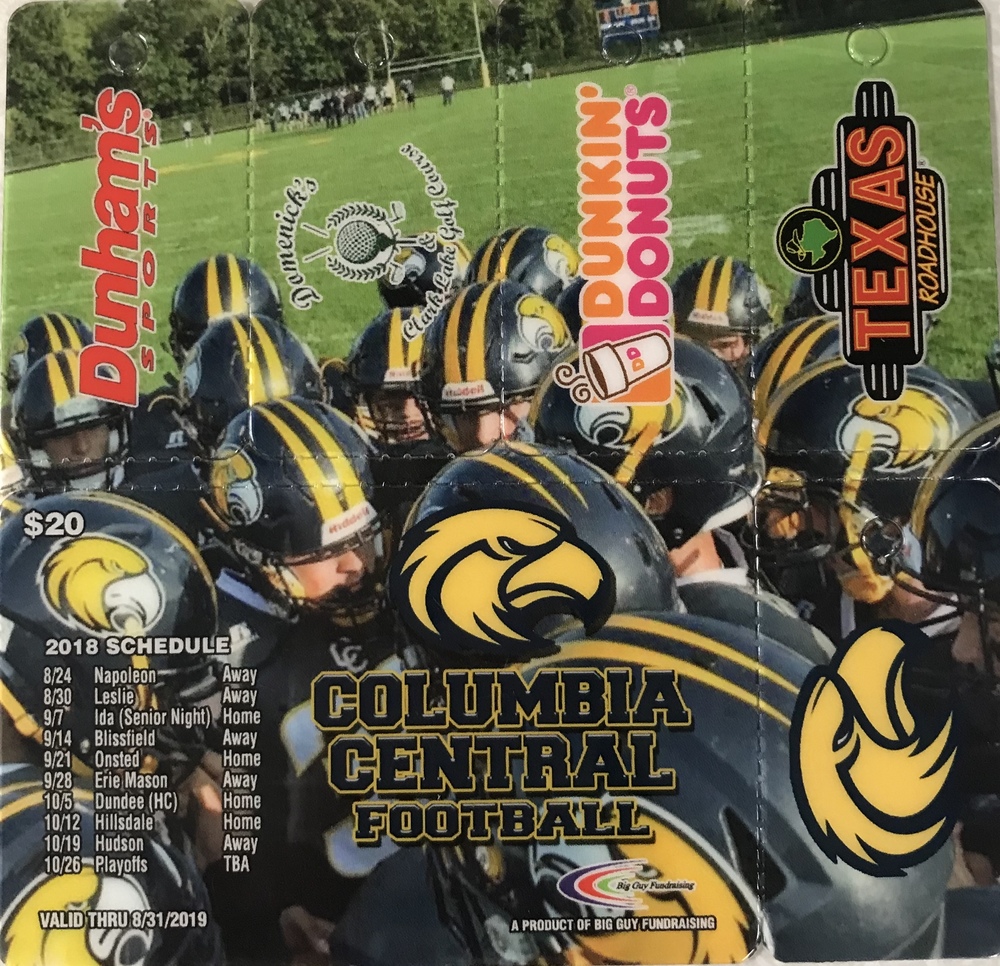 Columbia Central Football Program Discount Cards!
Monika Cook
Wednesday, August 29, 2018
If you are interested in supporting Columbia Central's Football Program, purchase a $20 discount card today! This card offers a variety of discounts at Texas Roadhouse, Dunkin Donuts, Domenick's Clark Lake Golf Course, McDonalds, and many more local businesses and restaurants. For more information contact Josh Kubiak at josh.kubiak@myeagles.org or call Columbia Central Jr/Sr High School at 517-592-6634.