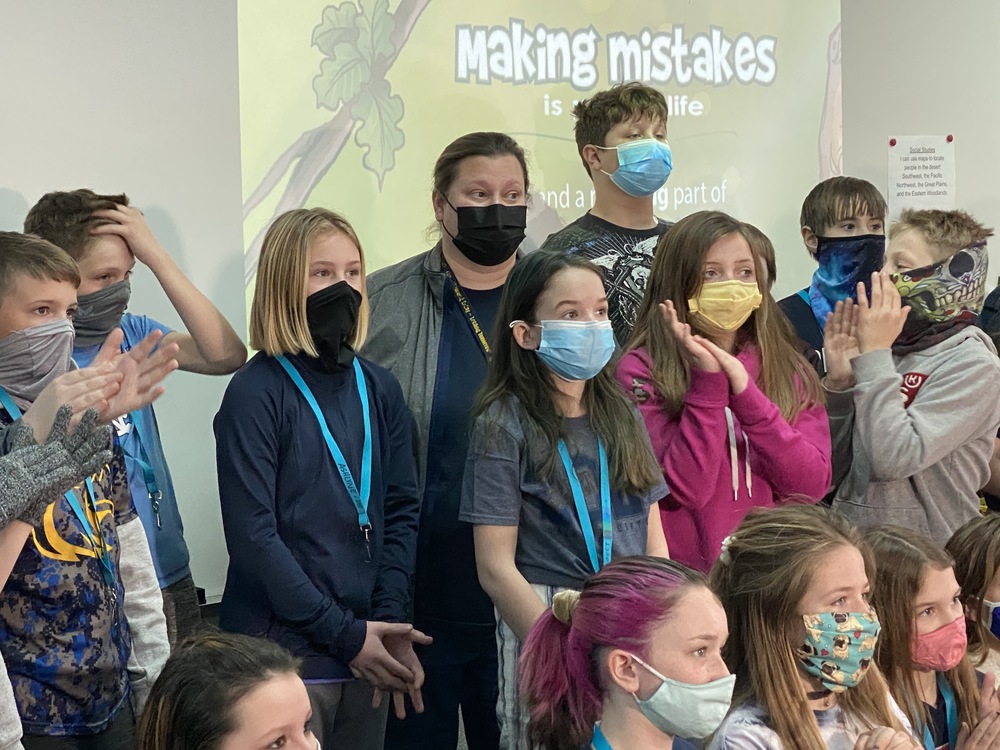 Columbia Hero! Mrs. Denney!
Pamela Campbell
Sunday, April 11, 2021
Columbia School District has many terrific teachers. Our students experience amazing educational opportunities. Columbia has teachers that are Heroes! Our community members and parents nominated many of our teachers and staff members for the Columbia Hero Award. Tina and Larry Caryl nominated Columbia fifth grade teacher Mrs. Denney as a Hero for her work with her students. Tina and Larry wrote that, Mrs. Denney "has been amazing with the kids!"
They talked about how "Mrs. Denney is constantly thinking about how her lessons impact her students." The Caryl's son commented that Mrs. Denney is his favorite teacher. Mrs. Denney's positive attitude and spirit of encouragement benefits her students and those around her each and every day. The Caryl's said, that "Mrs. Denney always addresses any concerns and is quick at returning emails." They wrote that they "appreciate Mrs. Denney's care, concern and the hard work she puts into caring for their kids."
Mr. Moore, Columbia technology teacher, also nominated Mrs. Denney as a Columbia Hero. He noted that he and Mrs. Denney "always have uplifting conversations." He mentioned that he "sees the way she works with all levels of kids" and commented that "Mrs. Denney is very sympathetic to students who are at risk."
When notified that she was nominated as a Columbia Hero, Ms. Denney said, "Well, thank you! This was an uplifting email to receive!" She continued by saying, "I love working at Columbia because it is home, and every year my classroom feels like a family. We work hard together and learn so much from each other! I especially love teaching fifth graders. They are growing and changing so quickly, and they are becoming individuals with different interests. They are developing the ability to think more deeply about what they are studying and what is happening around them. They are eager to help and to support each other. The students in my class become 'my kids.' I love hearing about their adventures and their successes, even long after they leave the fifth grade!"
Congratulations to Columbia Upper Elementary School Hero Meredith Denney! Her determination to make a difference in the lives of our students and give them an opportunity to grow and mature, has made a positive impact on hundreds of children. If you see Mrs. Denney, please tell her "Thank You" for all she does each and every day for our students! If you are interested in learning more about Columbia School District, please contact me at 5175926641 or email Pamela.Campbell@myeagles.org .