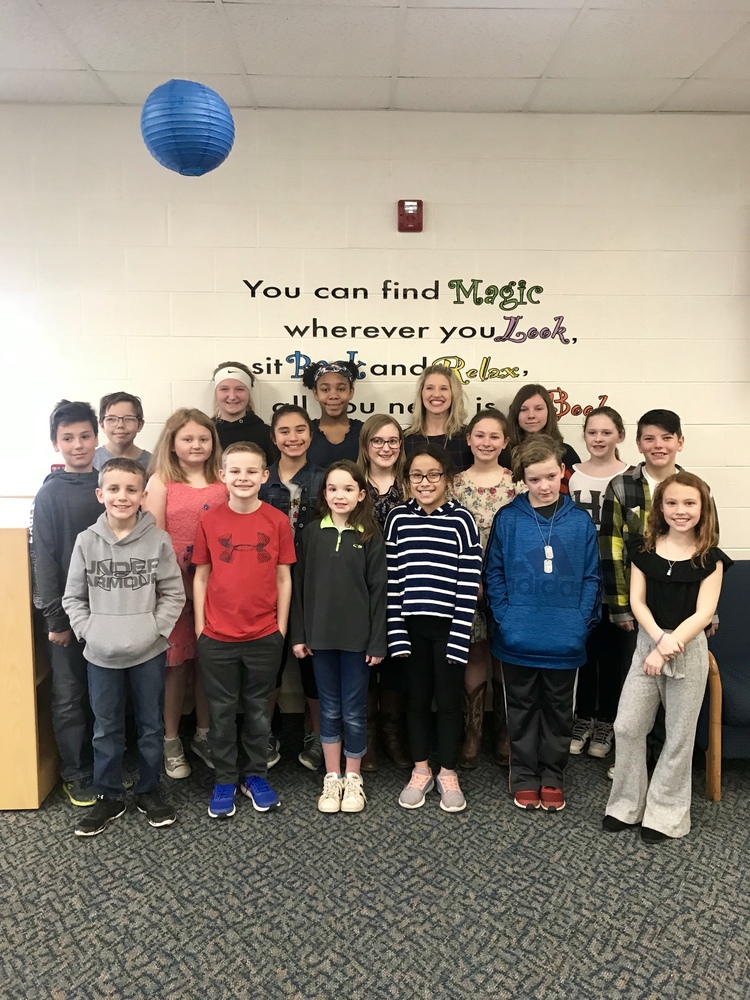 Student of the Month
Jennifer VanWagnen
Thursday, March 21, 2019
Congratulations to our March Student of the Month Nominees! We are so very proud of each of these individuals, and commend them for their efforts to consistently work hard & be kind!
Back Row: Everett Beal, Blythe McClain, Jasmine Brown, Mrs. VanWagnen, Karma O'Neil, Madison Carlson.
Middle Row: Nolan Schiel, Aubry Koch, Anicia Aguilera, Aida Hallenbeck, Paige Gootee, Brodon Jimenez.
Front Row: J.J Goodwin, Nick Neuman, Jaidyn Willaert, Sophia Baumgardner, David Bielby, Harlow Zuver.