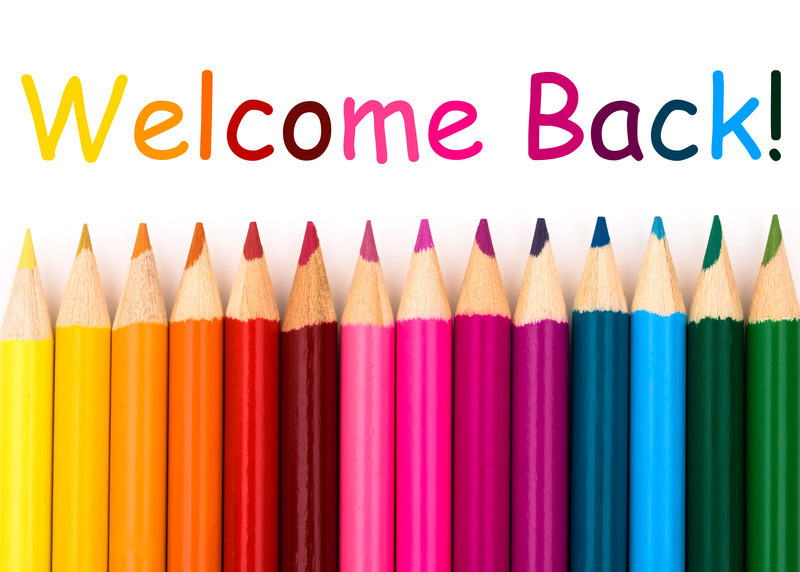 Welcome Letter from Mrs. VanWagnen
Monika Cook
Wednesday, August 01, 2018
Welcome Back! I hope you have had plenty of time to play outside, read a good book and spend time laughing with family and friends. Welcome new staff members to our CUES family: Mrs. Cindy Caryl, Ms. Holly Schmidt and Ms. Amy Teller. I am excited for all of you to meet these wonderful additions to our staff! I have been a proud member of the Columbia family for the past 14 years and with each passing year, I feel more blessed to be a part of such a strong community with its commitment to academic excellence, its supportive community spirit and its love for blue and gold. Everyday is a great day to be a Golden Eagle!
Throughout the summer months, students in the area enjoyed a variety of CUES activities including Art Club, Book Club, a flourishing Garden Club, Leadership, Robotics and an energizing Science Camp. Our sports teams supported our youth in developing athletic skills by offering camps for students in grades kindergarten through eighth. Enrichment programs continue throughout the school year allowing CUES students the opportunity to take part in activities that include:
· Academic Games
· Competitive Robotics Team
· Band and Choir for Both 5th and 6th Grade Students
. Physical Education, Art, Music, and Technology
· Student Credit Union
· Columbia K-Kids Club and Student Council
· Youth Sports Programs
The academic success of every child is a priority for the CUES staff. We will continue to teach and celebrate our motto: "Work Hard & Be Kind" and strive to build positive relationships with our families to support our students. We plan to communicate utilizing our weekly newsletter, PowerSchool updates, Parent-Teacher Conferences and on our CUES Facebook Page. Additionally, we provide a school counseling program that helps with the overall development of our students. We have an extremely devoted Parent Teacher Organization that supports the academic and social development of our students. Parent involvement is instrumental to the success of our children. Please consider assisting the PTO by volunteering for one of their projects this school year. We love the opportunity to invite parents into our school to help with classroom or other school events.
We are so grateful for the Columbia community who provide encouragement and support to all of our students. We value a nurturing school environment, and we also lead the way in providing both STEAM and Project Based learning opportunities to our students. The Columbia School District continues to strive for excellence. I value my relationships with our students, parents and community. Please feel free to contact me anytime. You may reach me by email at Jennifer.VanWagnen@myeagles.org or by calling our school office. I look forward to another positive year with our Columbia Upper Elementary School family.