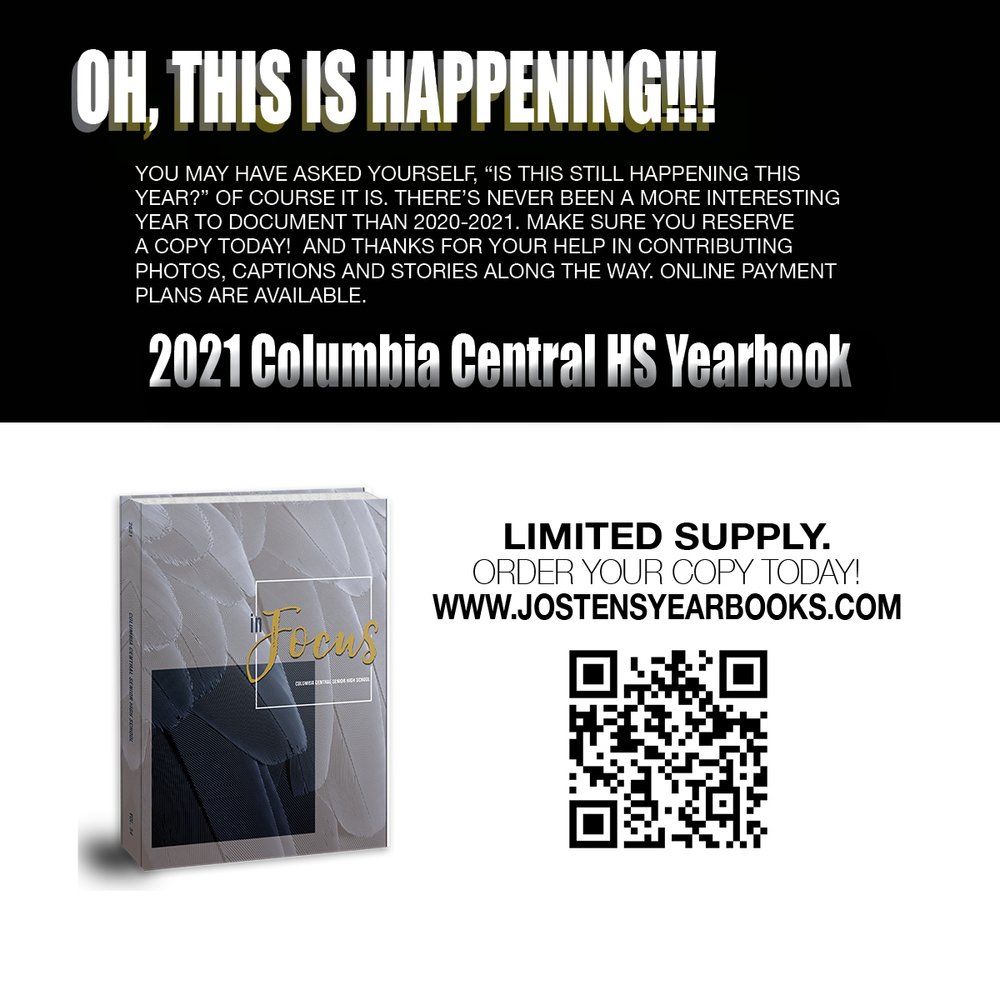 Purchase your CCHS Yearbook by January 29th!
Christi O'Neil
Wednesday, January 13, 2021
Yearbooks- As the world adjusts to change, one thing that remains constant is the yearbook tradition. This yearbook will capture the story of this unique school year! If you would like to guarantee your student receives a yearbook, the order must be placed by Jan 29th. We will not be ordering extra books. The yearbook will be distributed when they arrive. Here is the link if you are interested in ordering http://jostensyearbooks.com/?REF=A03630500 . Since copies are limited and school schedules continue to change, we ask that you please order your yearbook online.