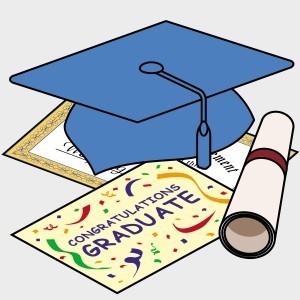 Final Graduation Reminders
Christi O'Neil
Friday, July 24, 2020
July 24, 2020
Good Afternoon,
We are so excited about this evening! The stage area is set up and the graduates are ready! Highlighted below are a few reminders for the commencement ceremony:
Graduates should arrive just prior to their composite photo time with their cap, gown, tassel, and mask. Some may also have medals and cords to wear as well. They will park in the student parking lot and pictures will take place in the fitness center gym.
All graduates will meet in the outdoor area next to the fitness center no later than 6:30 PM to line up for the ceremony.
The parking lot will open for spectator parking at 5:30 PM. All vehicles will be directed into the southwest entrance designated with the Columbia flags.
Please remain in your vehicle for the event.
Please do not congregate in any area before, during, or after the event to allow us to abide by all safety procedures. Families should plan to leave directly following the ceremony.
As we celebrate each

graduate

when they come across the stage, please refrain from honking horns or using other loud noise makers. There will be an opportunity at the end of the ceremony to cheer for all of them.
You may listen to the event on the radio station K 105.3 and also view the ceremony on Facebook Live with K 105.3. The recording will remain on the K105.3 Facebook page if you would like to access this at a later date as well.
Please enjoy this special graduation video in honor of the Class of 2020 created Columbia Central faculty member, Kendon Smith.
Congratulations to the Class of 2020!
https://youtu.be/klKg57hG2ZM
We feel so fortunate to share in this celebration with you this evening. We love these young men and women and could not be more proud of them! Please enjoy this special evening with your family!
Sincerely,
Christi O'Neil, Principal
Columbia Central Jr./Sr. High School
11775 Hewitt Road
Brooklyn, Michigan 49230
517-592-6634
Christi.ONeil@myeagles.org
Columbia Central Jr./Sr. High School Twitter
Columbia Central Sr. High School Website