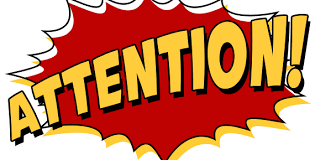 Prom Cancellation
Christi O'Neil
Tuesday, July 14, 2020
July 14, 2020
Dear Columbia Central Student and Parents,
At this time, our region remains in Phase 4 of the reopening plan for Michigan. Due to the continued concern with COVID-19 in Michigan and the safety requirements for Phase 4, we do not feel it is safe for the Columbia School District to host a prom at this time. Regretfully, we feel it necessary to cancel the Junior/Senior Prom scheduled for Wednesday, July 22. We are so sorry to not be able provide this opportunity for our students but feel we must keep safety as our top priority. Currently, there is no plan to reschedule this event.
If your child has already paid for their prom ticket, they will receive a refund through our business office in the coming weeks.
All other Senior Week events will take place on the dates previously scheduled. An email including final details will be sent to all Seniors and their parents on Monday, July 20.
Again, we are sorry to have to cancel this special event and look forward to a Prom in the Spring of 2021.
Sincerely,
Christi O'Neil, Principal, Columbia Central Jr./Sr. High School
11775 Hewitt Road Brooklyn, Michigan 49230
517-592-6634, Christi.ONeil@myeagles.org
Columbia Central Jr./Sr. High School Twitter
Columbia Central Sr. High School Website