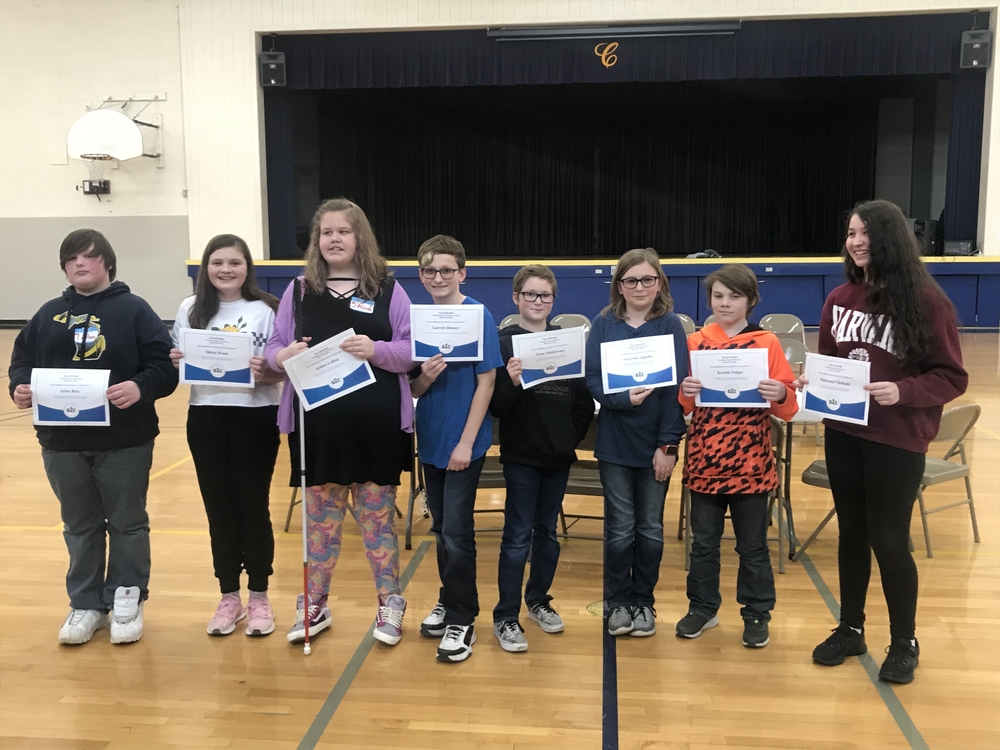 5th and 6th Grade Spelling Bee
Jennifer VanWagnen
Wednesday, February 05, 2020
Congratulations to the 2019-2020 CUES 5th and 6th grade Spelling Bee Champions!
5th Grade: Iayla Coffelt, Quentin Dickerson, Logan Feldvary, Zane Herron, Elias Losey, Trenton Ruttkofsky, Jacob Stasa and Blayden Steller
6th Grade: Greyson Agnello, Madonna Chehade, Garrett Denney, Korbin Folger, Alaina LaRue, Oren Muldowney, Arliss Rice and Olivia Wood
Special congratulations to this year's 5th grade champion, Elias Losey and alternate, Quentin Dickerson and also to the 6th grade champion, Olivia Wood, and alternate, Garrett Denney! The champions in each grade level will advance to the countywide Mlive Jackson Citizen Patriot Spelling Bee on March 11th at 6 pm.
Each of the students displayed remarkable courage and focus. We are so proud of all those that participated! 📓 #cuesproud