EDIT MAIN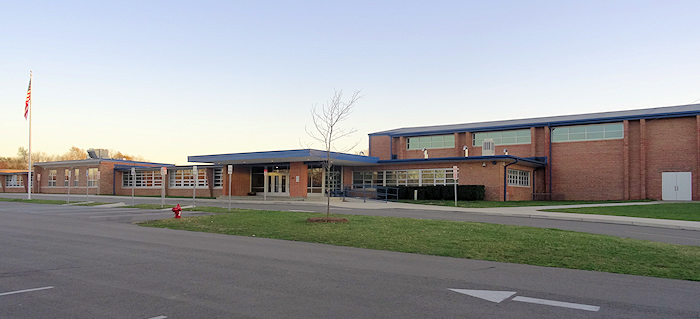 You can also access this combined report at
https://www.mischooldata.org/NewAer2/CombinedReport2.aspx
Throughout the summer months, students in the area enjoyed a variety of CUES activities including Art, Book Club,a flourishing Garden Club, Leadership, Robotics and an energizing Science Camp. Our sports teams supported our youth in developing athletic skills by offering camps for students in grades kindergarten through eighth. Enrichment programs continue throughout the school year allowing CUES students the opportunity to take part in activities that include:
Academic Games
Curriculum based field trips
After School Programs
Family Math, Literacy, and Science Nights
Service Learning Projects
Project Based Learning
Principal's Caught You Being Great Award
Student of the Month
Garden Club
Competitive Robotics Team
Band and Choir for Both 5th and 6th Grade Students
Physical Education, Art, Music and Technology
Student Credit Union
Columbia K-Kids Club and Student Council
Youth Sports Programs
The academic success of every child is a priority for the CUES staff. We will continue to teach and celebrate our motto: "Work Hard & Be Kind" and strive to build positive relationships with our families to support our students. We plan to communicate utilizing our weekly newsletter, PowerSchool updates, Parent-Teacher Conferences and on our CUES Facebook Page. Additionally, we provide a school counseling program that helps with the overall development of our students. We have an extremely devoted Parent Teacher Organization that supports the academic and social development of our students. Parent involvement is instrumental to the success of our children. Please consider assisting the PTO by volunteering for one of their projects this school year. We love the opportunity to invite parents into our school to help with classroom or other school events.
We are so grateful for the Columbia community who provide encouragement and support to all of our students. We value a nurturing school environment, and we also lead the way in providing both STEAM and Project Based learning opportunities to our students. The Columbia School District continues to strive for excellence. I value my relationships with our students, parents and community. Please feel free to contact me anytime. You may reach me by email at Jennifer.VanWagnen@myeagles.org or by calling our school office. I look forward to another positive year with our Columbia Upper Elementary School family.
---
COLUMBIA UPPER ELEMENTARY SCHOOL VISION
The Columbia Upper Elementary School (3-6) faculty and the School Improvement Committee continues to implement their vision which was developed using the approved profile of the learner as the foundation. This vision focuses on six categories:
• Teaching and learning
• Instructional design
• Curriculum
• CO-Curricular activities
• Home and community
• The adult world of the school
Home and Community
Columbia Upper Elementary School emphasizes the importance of a close relationship between school, home, and community. This emphasis is given relevance through the following activities:
Use school as a community recreation center
Develop business education partnership
Develop community service projects
Use field trips to increase understanding
Use community volunteers (seniors, parents, tutors, etc.)
Strengthen student communication channels
Involve home in homework
---
CP Federal Credit Union is available at Columbia Upper Elementary School once a week starting in November. For more information, visit CP Federal Credit Union.
Columbia Upper Elementary School (3-6) Parent-Teacher Organization (PTO)
The officers can be reached by calling Columbia Upper Elementary School at (517) 592-2181.