EDIT MAIN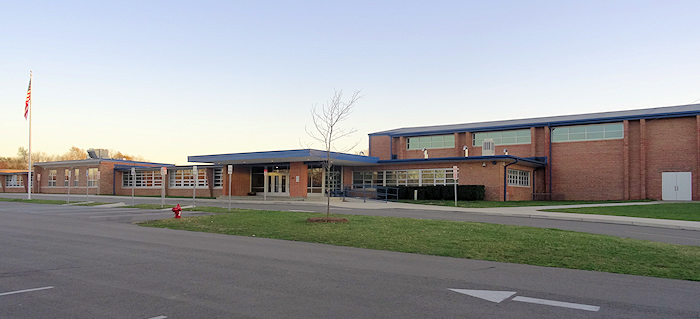 You can also access this combined report at
https://www.mischooldata.org/NewAer2/CombinedReport2.aspx
---
DEAR CUES FAMILIES:
The start of every school year is an especially exciting time, and I am thrilled to have the opportunity to work with every CUES family. With staff, teachers, parents, and community members working together, we can offer students a successful path for the future.
Following a healthy schedule allows for students to be successful throughout the year. Along with getting excited about new school supplies, it is a great time to practice an appropriate bedtime to encourage enough rest for learning. The 2019-2020 school year will be filled with new experiences and exciting learning opportunities for students, staff, and parents. The staff at Columbia Upper Elementary is here to support every student academically, socially, physically, and mentally.
BREAKFAST PROGRAM
Good News! We are again offering free breakfast to all students this year! Beginning at 7:30 a.m. each morning, students will be invited to the cafeteria and offered healthy options including hard-boiled eggs, oatmeal, yogurt parfaits, and fresh fruit. Please do not drop off children before 7:30 a.m. as there is no adult supervision available until 7:30 a.m. Keeping children safe is our priority!
LUNCH PROGRAM
Please consider filling out a free or reduced lunch application even if you are unsure that you will qualify. If your child qualifies, it helps your family and it also helps our school! This information is kept confidential. Students and classmates are not identified in any way by how they pay for their lunch.
COLUMBIA CONNECTION - We look forward to connecting with you!
As your principal, I am eager to stay connected with families as the school year progresses to keep you updated with the happenings and events taking place at CUES. Please be sure to look at the following:
Join me on Twitter for frequent updates regarding CUES at @JennVanWagnen.
Like Columbia Upper Elementary School, @CUESGOEAGLES, on Facebook for up to date school information regularly.
Updates regarding PTO events will be included in our weekly newsletter; you may also follow them on Facebook @Columbia Elementary PTO.
For additional school district information, please see our district website. Watch for the weekly E-Newsletter from Superintendent, Dr. Pamela Campbell.
We will also be continuing our school motto to "WORK HARD & BE KIND"! We are so grateful for the partnership we have with you to work toward these goals. I hope you all have a great summer! I hope to see many of the students again at our Summer Camps. If you have any questions or concerns, please feel free to contact me. I look forward to a positive year!
---
COLUMBIA UPPER ELEMENTARY SCHOOL VISION
The Columbia Upper Elementary School (3-6) faculty and the School Improvement Committee continues to implement their vision which was developed using the approved profile of the learner as the foundation. This vision focuses on six categories:
• Teaching and learning
• Instructional design
• Curriculum
• CO-Curricular activities
• Home and community
• The adult world of the school
Home and Community
Columbia Upper Elementary School emphasizes the importance of a close relationship between school, home, and community. This emphasis is given relevance through the following activities:
Use school as a community recreation center
Develop business education partnership
Develop community service projects
Use field trips to increase understanding
Use community volunteers (seniors, parents, tutors, etc.)
Strengthen student communication channels
Involve home in homework
---
CP Federal Credit Union is available at Columbia Upper Elementary School once a week starting in November. For more information, visit CP Federal Credit Union.
Columbia Upper Elementary School (3-6) Parent-Teacher Organization (PTO)
The officers can be reached by calling Columbia Upper Elementary School at (517) 592-2181.