EDIT MAIN
Columbia Community Education
Columbia Options High School (COHS)
4460 N. Lake Road, Clarklake, MI 49234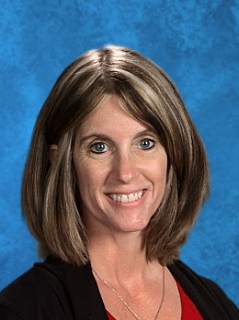 Lisa Klink, Principal
Email: Lisa.Klink@myeagles.org
Office: (517) 529-9400
Fax: (517) 529-4853
School Closing: (517) 592-7985
Welcome to Columbia Options High School (COHS)
Celebrating its 32nd year of operation, Columbia Options High School is an alternative school open to students in grades 9-12 who could benefit from a non-traditional educational setting.
Our highly qualified teaching staff offers a wide variety of options to meet the needs of each student. We pride ourselves on providing a family-like setting in a safe environment. At COHS, we emphasize individualized instruction, small class sizes, and personal involvement with each student.
The staff strives to help students become emotionally, academically and socially competent people who are resourceful and responsible members of society.
POINTS OF PRIDE
We offer a sports program for alternative education students through the Michigan Alternative Athletic Assoc.
Students are encouraged to enroll and take courses through the Jackson Area Career Center.
Michigan Merit Curriculum is taught by highly qualified teachers.
Curriculum is personalized for each student based on their individual needs.
College scholarship opportunities are available.
For more information or to enroll for our upcoming semester, please call (517) 529-9400 or register online.
Daily Schedule for COHS
Breakfast: - 7:40 a.m. – 7:55 a.m.
1st Hour: - 8:00 a.m. -9:00 a.m.
2nd Hour: - 9:00 a.m.- 10 a.m.
3rd Hour: - 10 a.m.- 11:00 a.m.
4th Hour: - 11:00 a.m.- 12:00 p.m.
Lunch Hr: - 12:00 p.m.- 12:20 p.m.
5th Hour: - 12:20 p.m.- 1:20 p.m.
6th Hour: - 1:20 p.m.- 2:20 p.m.