EDIT MAIN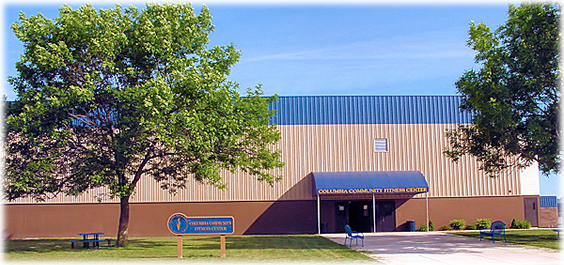 Fitness Center Hours
Days
Hours of Operation
Monday - Thursday
5:30 am - 12:00 pm (and)
2:30 pm - 8:00 pm
Friday
5:30 am - 12:00 pm (and)
2:30 pm - 5:00 pm
Saturday
8:00 am - 12:00 pm
Sunday
CLOSED
Showers and lockers are available!
Students will be using the center for PE and Strength and Conditioning classes.
You are welcome to workout when the students are in the fitness room.
Register for Youth Basketball below!
CCFC is open to the public for Jackson County and ALL surrounding areas! Columbia Community Fitness Center is a full-service fitness facility located at the Columbia Central Sr. - Jr. High School in Brooklyn, Michigan. We are pleased to offer this community fitness center that will meet ALL your fitness needs. Come visit our facility today and see what a difference it can do for you! Check out our classesgoing on now!
PickleballCost: $3.00
Monday, Wednesday, Friday -11:20-1:20 pm
Tuesday & Thursday (evenings) - 6:00-9:00 pm
Fitness Center Features
Cardio equipment (7 treadmills, 3 exercise bikes, 1 stairmaster, 5 ellipticals)
4 ceiling mounted televisions-viewed from anywhere in the fitness center
18 Universal® weight machines
7,500 lbs. of Olympic free weights & dumbbells, squat racks, benches, etc.
2 full court basketball courts – basketball & volleyball
Indoor walking track (15 laps equals 1 mile)
Personal training
Gym rental – basketball, volleyball, birthday parties, special events, etc.
Exercise classes
Class Etiquette
Please arrive on time for classes. Being on-time for warm-up is critical to minimize the risk of injury.
Class Levels of Difficulty Key:
A lot of the classes offered are at your own pace and own level of exercise. Please don't feel like you can't take a class because of the fitness difficulty key. Come check out the class and be your own judge.
*Beginner: Entry level, however, all levels are welcome.
**Intermediate: MMost levels welcome, however, fitness experience and active lifestyle recommended.
***Advanced: Requires experienced fitness level