EDIT MAIN
MISSION STATEMENT: nURTURE DREAMS. EMPOWER ALL.
CREATE A BETTER WORLD.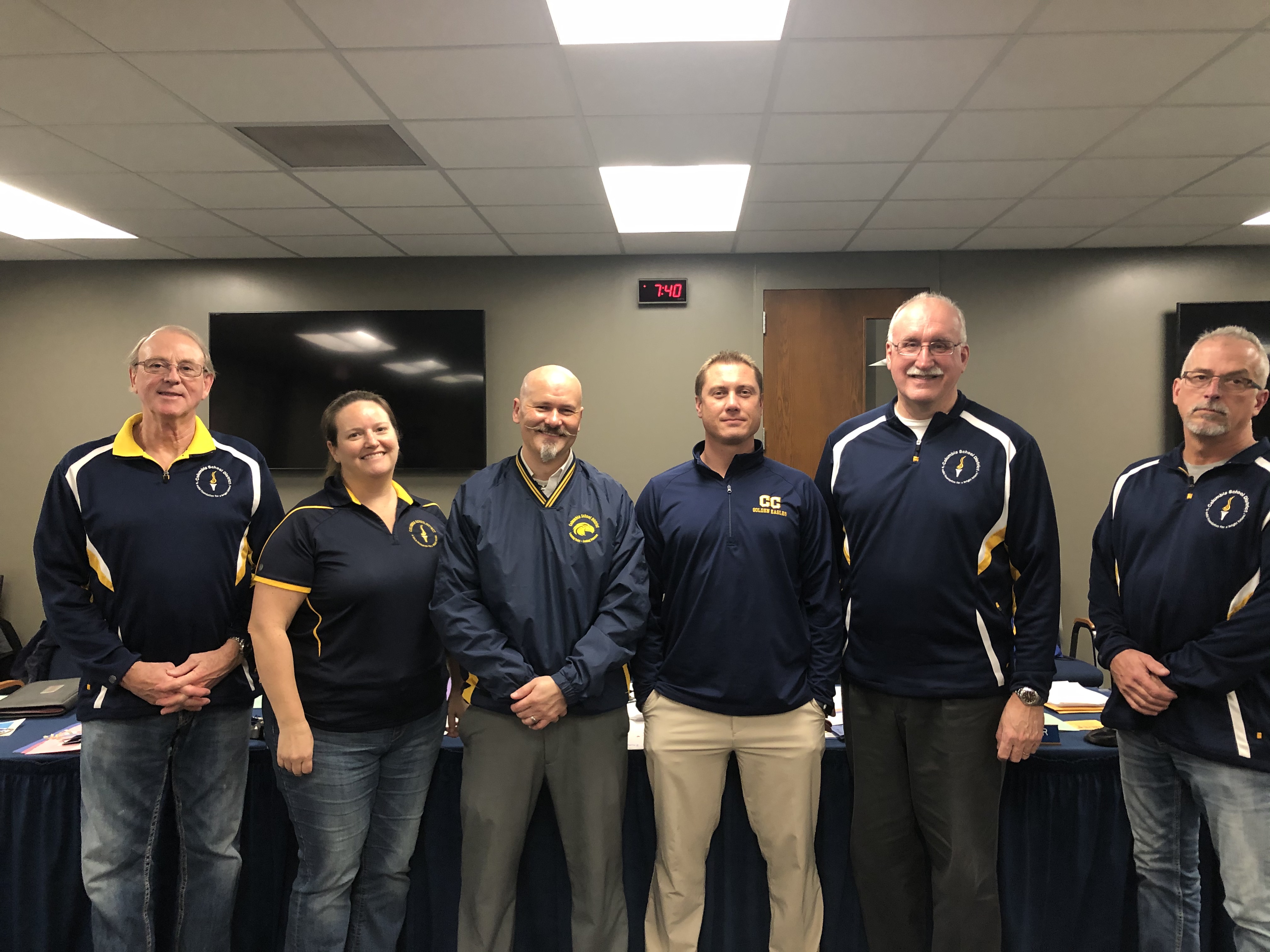 CURRENT BOARD MEMBERS
We have a diverse membership on our school board who have lived within our community for many years, several have graduated from our district and all of them care deeply about the education provided to our students.
Name
Term
Robert Wahr, President
215 Delameter St., Brooklyn, MI 49230
Phone: (517) 592-6106
Email: bobwahr215@comcast.net
End of Term: 12/31/2026
Length of Service:1997
Garrick Zuver, Vice President
408 Constitution, Brooklyn, MI 49230
Phone: (517) 937-0497
Email: garrick.zuver@gmail.com

End of Term: 12/31/2022
Length of Service: Feb. 2018

Brian Knapp, Treasurer
6515 Imperial Ct.
Brooklyn, MI 49230
517-795-8652
knappbw@gmail.com

End of Term: 12/31/2024
Length of Service: 2019

Chris Holbert, Secretary
403 Nottingham Dr.
Brooklyn, MI 49230
602-819-3074
chrisholbert@outlook.com

End of Term: 12/31/2024
Length of Service: 2019
Kyle Bamm, Trustee
10825 Hayes Rd., Clarklake, MI 49234
Phone: (517) 499-4492
Email: KyleBamm@gmail.com
End of Term: 12/31/2026
Length of Service: Dec. 2021

Jennifer Steele, Trustee
5893 Pleasant View, Clarklake, MI 49234
Phone: (517) 392-1452
Email: ajrbsteele@yahoo.com
End of Term: 12/31/2022
Length of Service: 2021
Lindsey Schiel, Trustee
734 Spicer Dr.
Brooklyn, MI 49230
Phone: (517) 745-9036
Email: lindseylee619@yahoo.com
End of Term: 12/31/2020
Length of Service: Feb. 2020