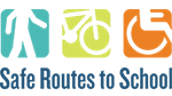 Help Us Connect our Campuses with a Safe Routes to School Grant
Jennifer VanWagnen
Thursday, April 15, 2021
Please join us to learn more about the Safe Routes to School grant providing our school district and community with a safe walk/bike trail that connects our school campuses.
Join us for an informational virtual meeting on April 21st at 6:30 PM. You may register for the meeting using the link below:
The zoom link for the action plan meeting is: https://michiganfitnessfoundat...